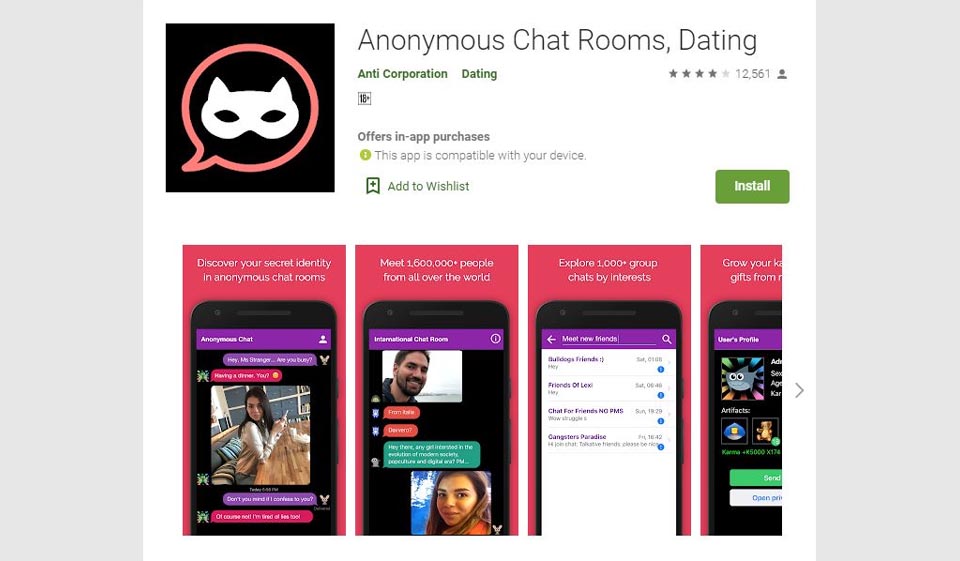 Going out together
AntiChat is an online dating platform that offers you the possibility to :
Getting to know new people
Discuss any topic that comes to mind
Communicate with other users anonymously
With over 1,000 newsgroups on a variety of topics, you'll easily find one that matches your interests and personality. AntiChat boasts a database of over 1.6 million members.
The site also has a team of moderators who ensure that the platform is safe and secure for all users, 24 hours a day.
To sign up for AntiChat, visit the Google Play Store or Apple App Store. Join now this community of over 1.6 million members and meet new interesting people!
Average age
24-25 years old
More
Total anonymity - You can make friendships safely without disclosing your identity.
Create private groups - Easily create a private community to share information.
Simple management - A user-friendly interface and technical support to help you manage your profile.
Data protection - Strict confidentiality rules to protect your privacy.
Less
Malfunction of the Android version
Fence quick accounts
Large number of accounts unused
Slowness unbearable of the application