Notice
I was pleasantly surprised by the simplicity of the registration, which was much easier than on other dating sites I have used before. There were fewer questions to fill out, which made the process faster and easier.
As far as the interface is concerned, I was also impressed. The site is in basic "dark" mode, which is convenient to avoid eye strain if you are on the screen for long periods of time. Moreover, the interface is simple and easy to use, even if you are not very comfortable with technology.
Overall, I found ExtremeChat very accessible and I recommend it to all girls who are looking to meet new people online. It's a fun and easy experience!
However, this site is not for everyone, first of all, it is forbidden for people under 18 years old. And the basic principle is to send intimate photos and messages, we can find very explicit profile photos. This site is for people who are not looking for long term relationships, but rather those who are looking for one night stands!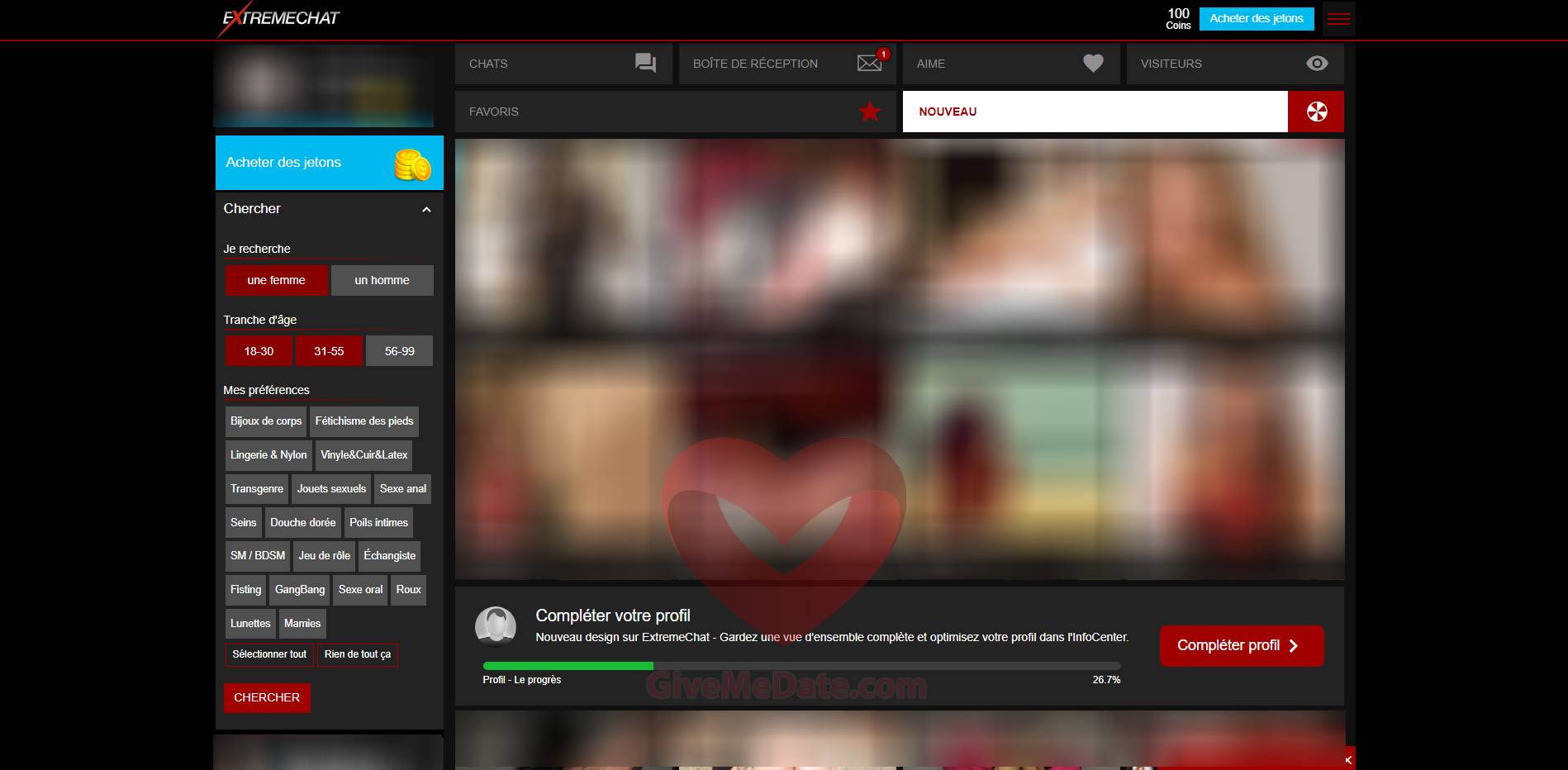 Presentation
ExtremeChat is an online dating site designed for people looking for purely virtual relationships, based on the exchange of photos and naughty pictures or on one night stands. Registration is simple and the interface is user-friendly, offering many features for users.
Unlike other dating sites that offer subscriptions, ExtremeChat offers a unique payment system for the purchase of tokens, which are the payment currency on the site. Users can purchase tokens to unlock additional features or to access private conversations with other users.
The basic principle of ExtremeChat is the exchange of intimate photos between users, although other features are available to facilitate communication and online dating. Users can easily find other users with similar interests and start conversations in a safe and private environment.
In summary, ExtremeChat is an online dating site for adults focused on intimate photo exchanges and casual encounters. With easy registration, a simple interface and many features, it offers a user-friendly experience for those seeking virtual relationships without commitment.
Promo code
It is a pity that ExtremeChat does not accept promo codes, as this could have helped users save money when buying tokens to use the dating services offered on the site.
More people would buy tokens if they could get a discount through promo codes. That's a shame!
Subscriptions
There are no subscriptions as such on ExtremeChatbut one-time purchases to get tokens, which are the internal currency of the site.
Any paid service on the site will be made using the parts.
The prices
| | | | | | |
| --- | --- | --- | --- | --- | --- |
| | Basic package | Standard package | Best seller pack | Platinum Pack | Full Happiness Pack |
| Quantity | 200 tokens | 400 chips | 1,000 tokens | 2,000 tokens | 4,000 tokens |
| + Bonus tokens | + 20 | + 40 | + 100 | + 200 | + 400 |
| Price | 7,49 € | 14,99 € | 32,99 € | 59,99 € | 119,99 € |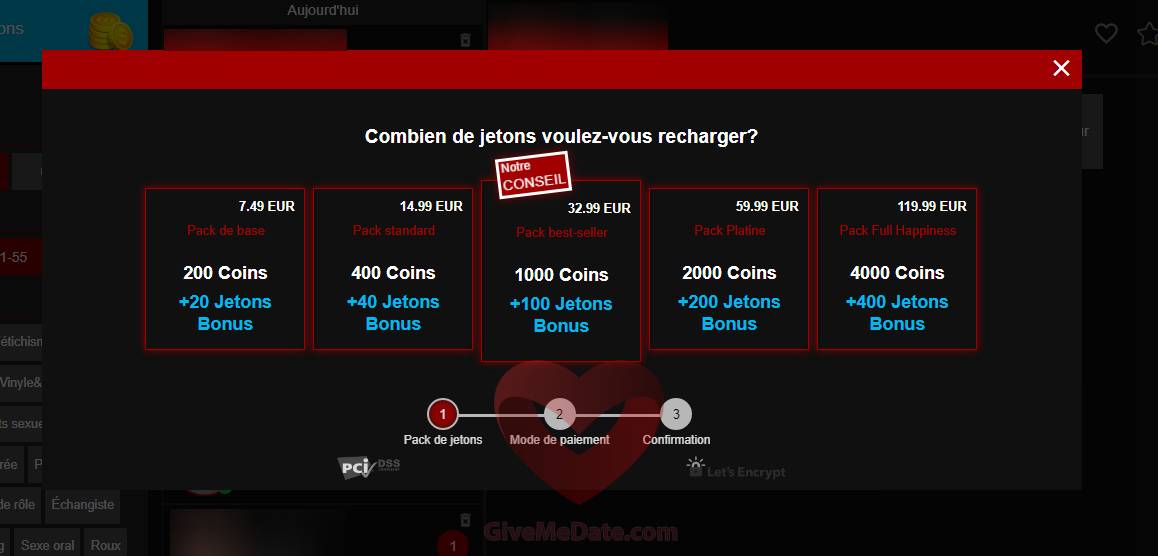 Features
Cats
The "Chats" feature allows you to find your conversations.
Inbox
The "Inbox" is where all the messages that other profiles have sent you will land.
Likes
In the "Likes" tab, you will find the profiles that have liked your profile. This way, you can look at their profile, and why not send them a message if you like them too!
Visitors
The "Visitors" feature shows you the members who have visited your profile.
Favorites
The profiles you have set as favorites, you will be able to find them again thanks to this feature. Useful if you want to find a profile you found interesting.
Lucky Wheel
This feature is great, and this is the first time I've seen it!
It is presented in the form of a wheel of luck, which can allow you to win free coins! Prizes range from 5 to 250 coins!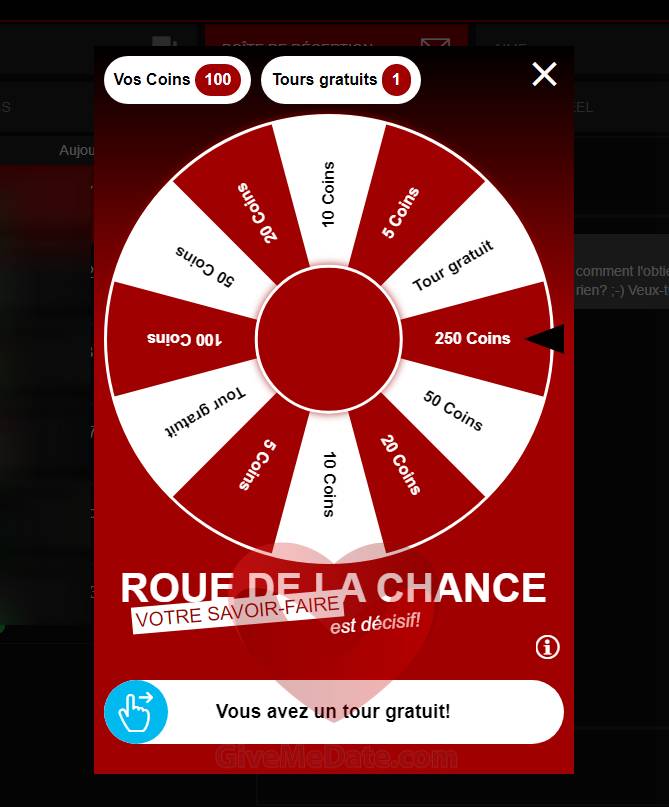 Social Networks & Contact
I believe that ExtremeChat could benefit from a more active presence on social networks to interact with its community of users and disseminate information about special offers, upcoming events and site updates.
An FAQ
If you have a problem or question, theExtremeChat puts you a FAQ is available.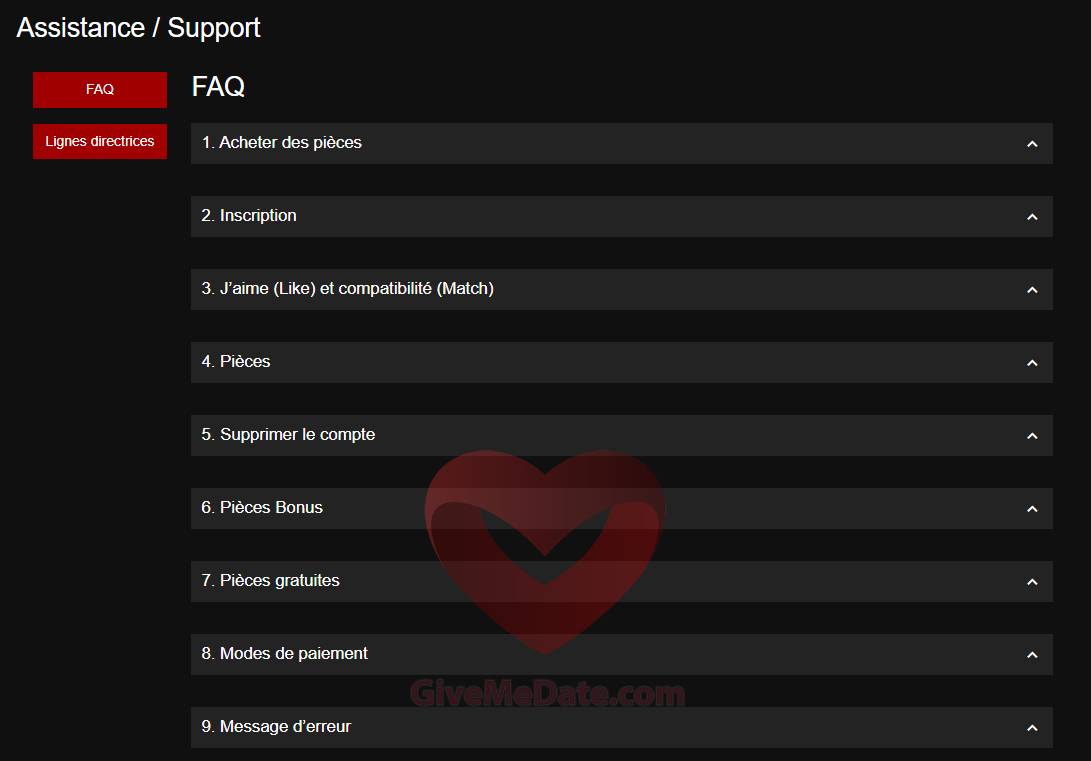 Contact
Finally, to contact them, you just have to go to on this linkwhere you will have to fill in a contact form.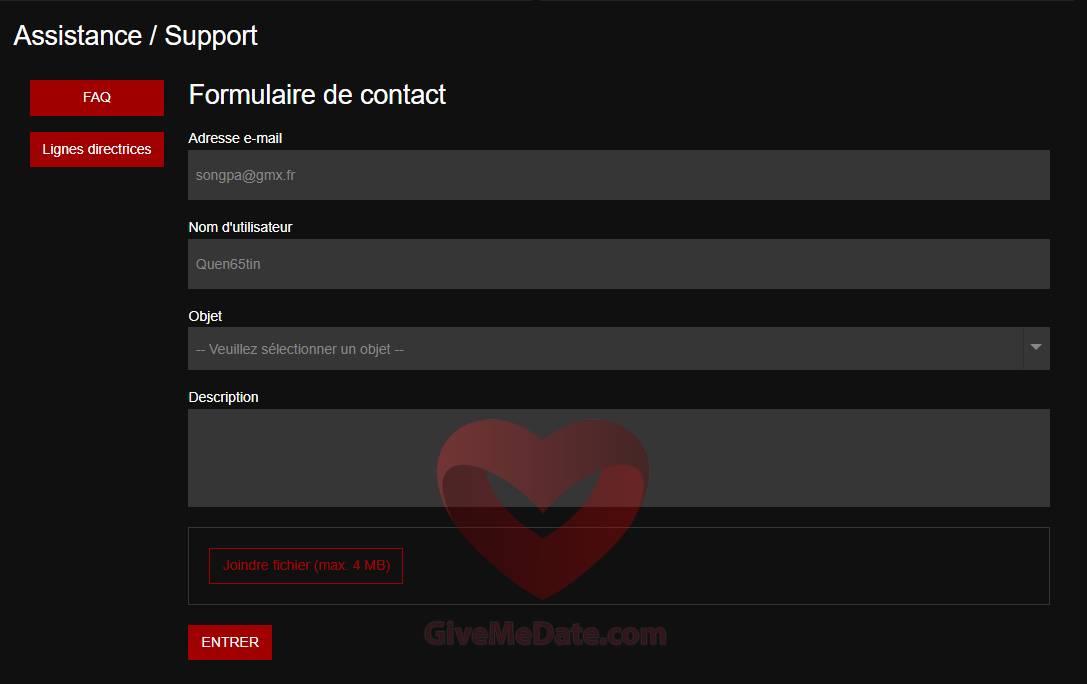 Mobile application
Unfortunately, ExtremeChat has not yet developed a mobile application, which may be a limitation for some users. Indeed, a mobile application would allow members to communicate more easily and quickly with other members, no matter where they are.
In addition, the use of a mobile application would allow to take and send photos in real timewhich could be a considerable asset for users wishing to exchange naughty pictures in complete safety.
That said, I understand that developing a mobile app can be an expensive and complex process. The resources required may be significant and the site may have other priorities in terms of developing features or improving the user experience. Nevertheless, I think that offering a mobile application to its users would be a significant and practical addition for members wishing to access ExtremeChat from anywhere at any time.
FAQ
Is ExtremeChat free?
Yes, the registration and use ofExtremeChat is free. However, in order to access other features or benefits, has been implemented the system of tokens to pay for services in the site. Tokens that are paid and available under several offers.
How to register on ExtremeChat?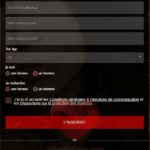 For you to register on ExtremeChatNothing could be simpler:
1. You must type on a search engine, " ExtremeChat "
2. When you get to the home page, press " Registration "
3. Fill in the small form with your username, password, email address, age, gender and the gender you are looking for
And that's it!
How to unsubscribe from ExtremeChat?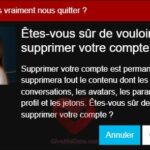 Follow these steps to unsubscribe:
1. When you are logged in, go to your profile by clicking on your profile picture
2. Then, to the right of the progress bar on your profile, put your cursor on the three red horizontal bars
3. Click on " Delete account "and then confirm
And here you are unsubscribed fromExtremeChat.