Phrendly
Notice, Presentation & Subscription prices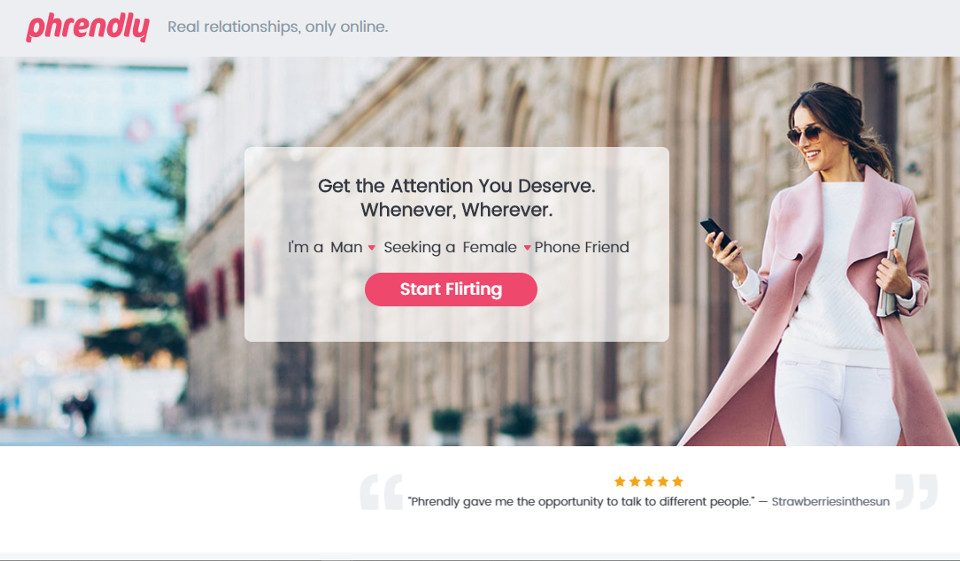 Dating Applications
Phrendly is a dating platform that allows you to connect with attractive women without having to meet in person. This means that you can have an online relationship and leave it at that, without any pressure to meet in person.
This site is especially suited for men who don't have time to commit to a serious relationship, but enjoy the attention of a charming woman. It is also a great way for people to work on their flirting and conversation skills.
The registration on Phrendly is free and allows you to create your profile, add photos and view other members' profiles. You can use the search function to find people who match your criteria.
The site also offers many communication tools, such as instant messaging and live chat, to help you easily communicate with other members.
Don't waste time and register now on Phrendly
Average age
26-35 years old
More
Earning money flirting and having fun.
People who initiate a conversation are really interested because they have to pay to interact with you.
You have the opportunity to give back to the community by supporting a charitable organization.
Less
Available only in Canada and the United States.
May prove to be expensive if you plan to communicate with many people.