Notice
Today, I would like to tell you about my recent experience with ThaiDateVipa dating site specially designed to help Thai women find love!
From the start, I was pleasantly surprised by the simplicity of the registration process. However, there is a small drawback: the site is in Thai, so you will have to fill in the form first to be able to change to French (little tip, you can use Google translation if you are on Chrome!).
The process was easy and intuitive, allowing me to quickly create my profile and start browsing the site. The interface is uncluttered and doesn't contain too much superfluous information, which allowed me to focus entirely on my quest for love.
ThaiDateVip focuses on the essentials, and this is also reflected in the search options. The filters are detailed enough to allow you to target recently connected profiles, new members or even the most popular ones. I found this to be very useful, as it allowed me to customize my search and more easily find people I might be interested in.
In short, ThaiDateVip is a positive and emotionally rewarding experience for me. I highly encourage those who are looking for love and want to support Thai women to try this site. You never know where love may lead you, and ThaiDateVip could be the place where your love story begins!
Presentation
ThaiDateVip is an online dating site that is part of the International Dating network. This site is specifically designed to facilitate meetings between Thai women and men from Western countries. The main objective of ThaiDateVip is to enable its members to find partners for long term relationships.
The features offered by the site are simple and accessible to everyone, making the user experience pleasant and user-friendly. Focusing on serious and lasting encounters, ThaiDateVip is mainly for people who want to invest in a long-term relationship.
ThaiDateVip distinguishes itself from other dating sites by focusing on connecting Thai women with men from Western countries, thus offering a dedicated space for those who are particularly interested in this type of dating. Thanks to its simple interface and affordable features, ThaiDateVip is a wise choice for people who want to find love across borders!
Promo code
Unfortunately, ThaïDateVip does not accept promo codes for discounts on subscriptions. It would be really nice if they implemented a promo code system, as it could encourage more people to subscribe and take advantage of all the site's features.
Subscriptions
There are three types of subscriptions on ThaiDateVip. When the duration of the subscription exceeds one month, you save money thanks to a sliding scale of charges!
The advantages of this subscription are:
Unlimited webcam chat
Unlimited message sending and readings
Your profile among the first in the results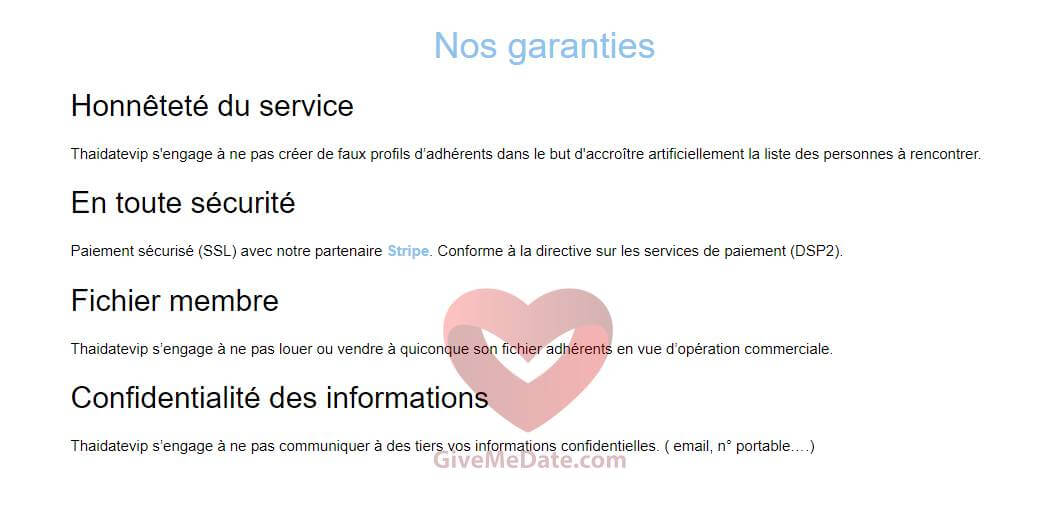 The prices
Duration of the package
1 month package
3 months package
6 months package
Package price
9,90€ / month
(i.e. 59,40€)
13,90€ / month
(i.e. 41,70€)
29,90€ / month
(or 29,90€)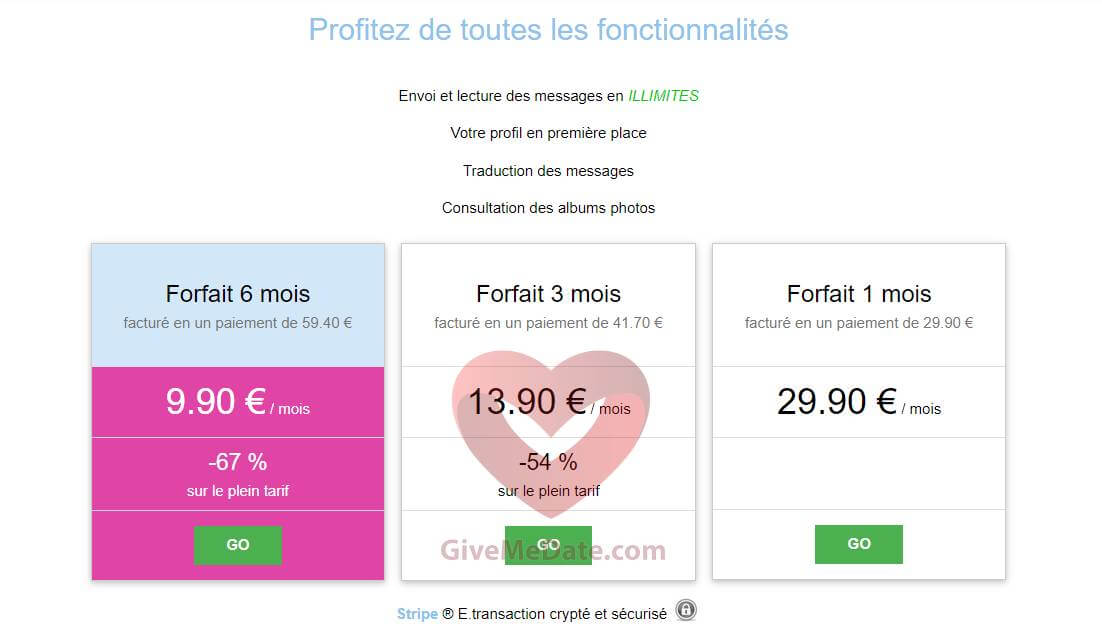 Features
Shuffle
I found the feature " Shuffle "Very funny and unusual! A series of photos will be displayed and you just have to press either the red "No" button if you are not interested in the profile or the green "Yes" button if you are.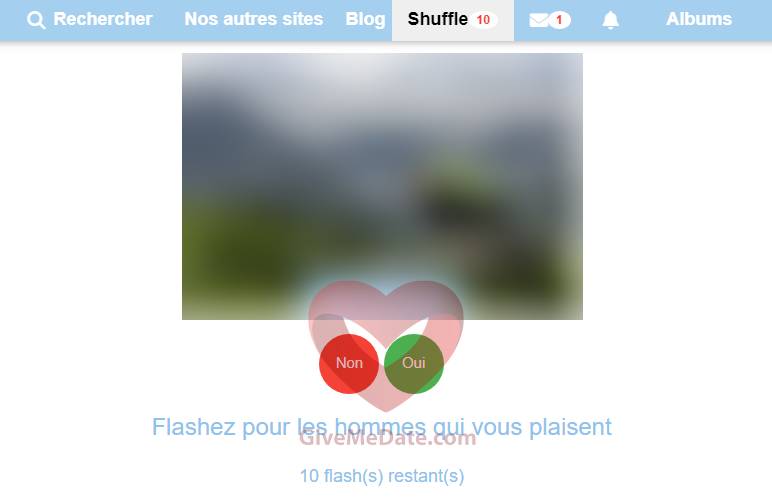 Messages
This is a feature that is mandatory for a dating site, but it is quite different on ThaiDateVip.
The inbox has 3 parts, unread, received and sent messages.

My visits
In the tab " My visits "You will be able to access the profiles they have visited you, but also the profiles YOU have visited.
What is practical if you've spotted a profile you're interested in but forgot the name!
My favorites
The " My favorites "You can see the profiles you have liked. But also, to be aware of the profiles that have put you in their favorites and perhaps to make the first step by sending him a first message!
Social Networks & Contact

In order to communicate with them, the ThaiDateVip has set up a contact form that is easy to find!
To get it, just go to any page of the site, go to the bottom and click on " Contact us ". You will just have to give your first name, phone number, e-mail and copy the verification code that is on the left.
Mobile application
ThaiDateVip also has a mobile application, available only on Android via the Play Store. This is especially convenient for those who are often on the go, as it allows you to view profiles and send messages from anywhere!
That would be super convenient!
FAQ
Is ThaiDateVip free?
Yes, registration and most features are free on ThaiDateVip. However, if you want to have benefits, a subscription will be required.
How to register on ThaiDateVip?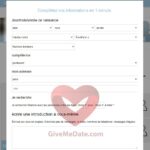 Follow these steps to register:
1. Type on the internet " ThaiDateVip "
2. Click on the link, you will arrive on the home page where you will find a form, fill it in (gender, first name, e-mail, password)
3. Finally, you will have another more detailed form in Thai
And it's good! You can change the language in the top left corner by pressing the little Thai flag.
How to unsubscribe from ThaïDateVip?
Sorry, I couldn't find a way to delete my account. If you want to do it, I invite you to contact the support, by clicking on "Contact Us that you will find at the bottom of each page of ThaiDateVip.