If you're looking for a serious dating site, I especially recommend Meetic. Nowadays, Meetic is one of the most popular dating sites in France. But do you know how to make the most of it so you can meet your better half?
Meetic : A site to find love
Meeticone of the most popular dating sites in Europe. It is an online dating site that allows singles to meet, communicate and find love.
Registering with Meetic is quick and easy. You may wish to create a profile in minutes by providing basic information such as your name, age, gender and location. You can also add photos to your profile to show off your appearance and personality, but also more detailed information such as your hobbies, your character... which will set you apart from your competitors. thousands of users on the platform.
Once you have created your profile, you can search for singles in your area using Meetic's search options. You can also filter results based on age, location, interests, hobbies and much more, in order to find profiles that are compatible with yours.
Meetic has a instant messaging for real-time communication, as well as in-person events to enable singles to meet up in a relaxed and friendly atmosphere. These events include parties, workshops, outings and trips organized by Meetic. Thanks to these events, users who are more apprehensive about virtual dating will be more apt to take part in these encounters, to make "real encounters".
It's a paid dating site, but you can sign up for free and try out the basic features, but you'll soon be limited. If you want to access advanced features such as unlimited messaging, anonymous profile searching and large-format photo viewing, we advise you to subscribe to one of the subscriptions offered by Meetic.
My opinion on the dating site Meetic
I think it's an excellent online dating site. I appreciated the ease with which I was able to create my profile and search for singles in my area. The profiles are quite variedand what's more, most of the people on the site are there to a serious relationship. It's a nice change from the profiles on other sites, where you can meet "dishonest" people or one-night stands.

The "Match"was particularly useful for find profiles that are compatible with my own, and I also appreciated thenstant messaging functionality for real-time communication with the most interesting profiles. What I liked most about this dating site were the constructed conversations I was able to have with a few users. I even found myself starting a daily conversation for a while with some of them.

I am aware that the fact that Meetic is paid may be an obstacle for some of you. However, it's also a guarantee of security for Meetic users: no more fake profiles!
I would recommend Meetic without hesitation to anyone looking for serious encounters.
What is Meetic?
The dating site has been created in 2001 by Marc SimonciniFrench entrepreneur who made his fortune with Meetic.
According to Marc Simoncini, the idea for the site came to him during a dinner party attended by three divorced friends, who told him how difficult it was for people in their thirties to find partners. The idea of creating an online space dedicated to serious encounters.

Since 2019, Matthieu Jacquier has been at the helm of Meetic. Aware of digital changes since 2001, he has since given the website a real boost, bringing in innovations such as the chatbot: Clara, for real-time seduction advice.

Source: https://fr.wikipedia.org/wiki/Meetic
Subscription prices and rates
Meetic works on a subscription basis from €9.99/month.
1 month: €19.99 / month
6 months: €9.99/month (i.e. €59.94 for 6 months)
The Essential subscription on Meetic includes : Unlimited messages, access to your list of likes and from visits, filter those who can contact you and access to advanced search filters.
1 month: €27.99 / month
6 months: €14.99 / month (or €89.94 for 6 months)
The Premium membership on Meetic includes: Unlimited messages, access to your list of likes and visits, filter those who can contact you, access advanced search filters, have an icon on your profile indicating that you are a premium member, see when your message is readas well as a boost your profile 5 times a month.
| | | |
| --- | --- | --- |
| Subscription duration | ESSENTIAL subscription | PREMIUM subscription |
| 1 month | 19,99 € | 27,99 € |
| 6 months | 9.99/month (a total of €59.94) | 14.99 / month (a total of €89.94) |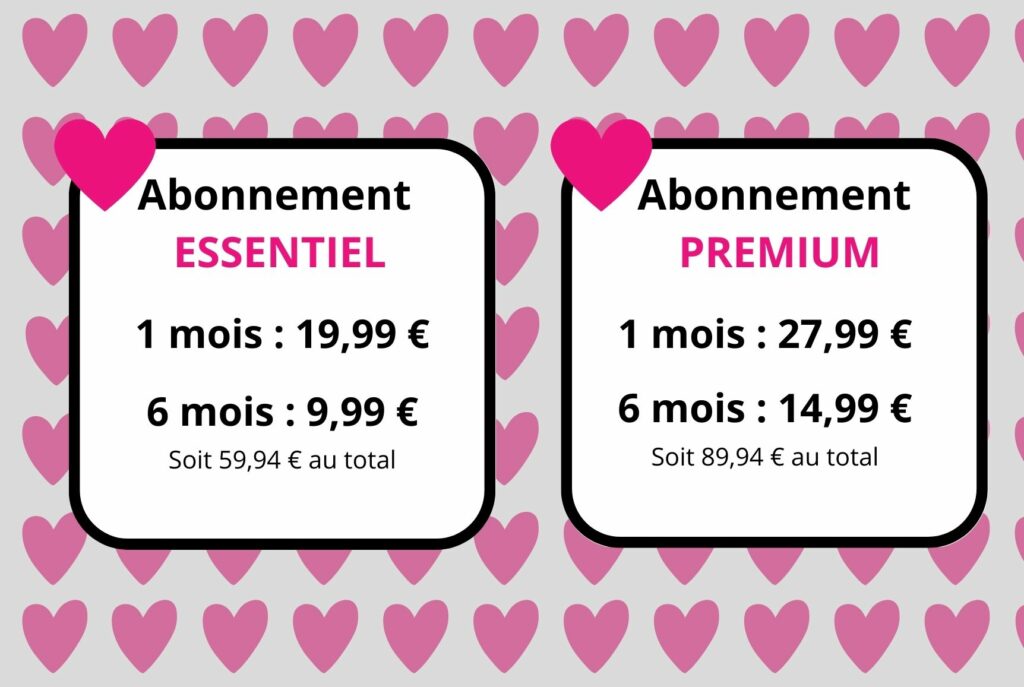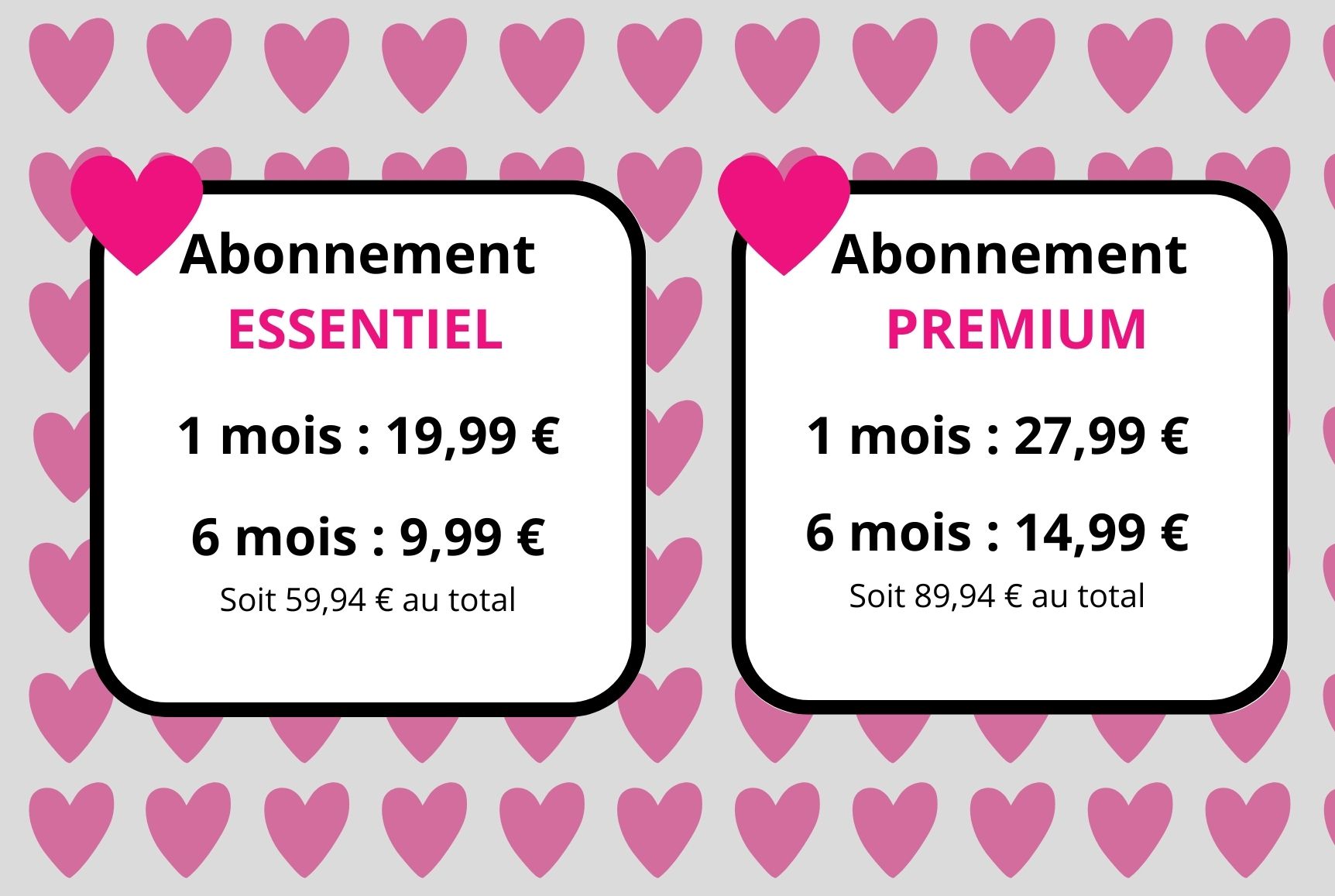 Meetic features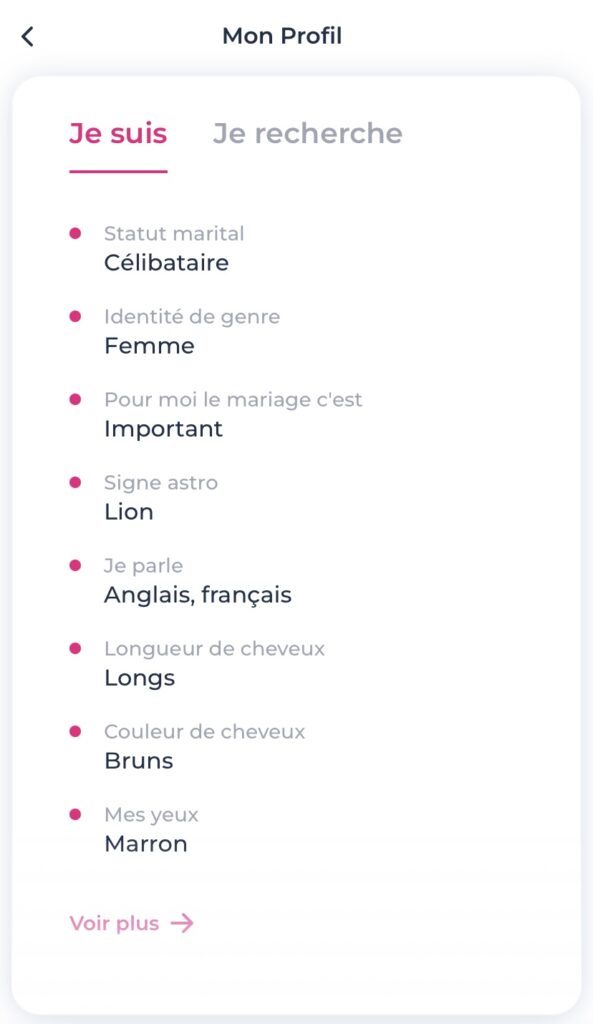 Profiles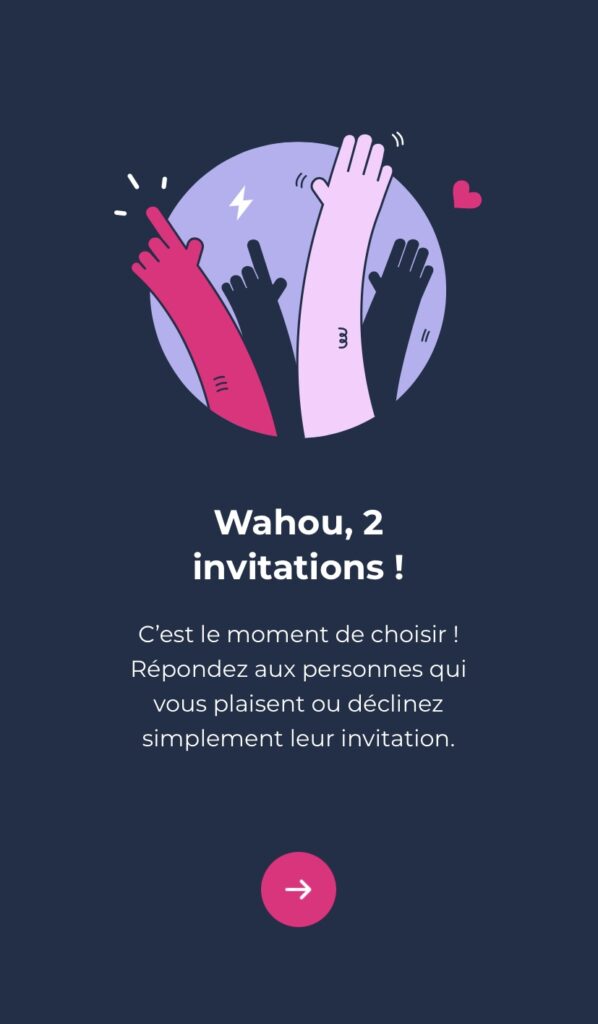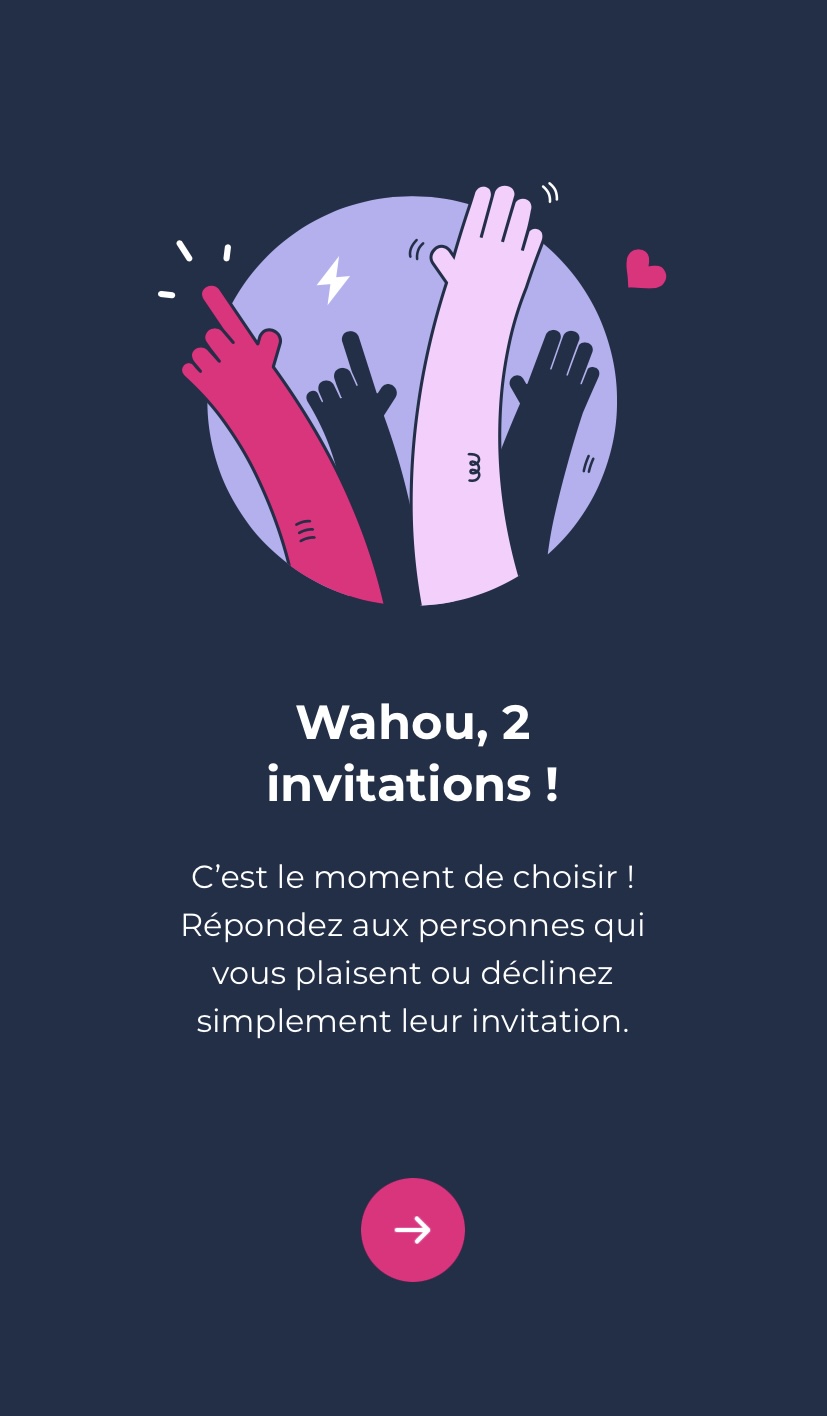 Messages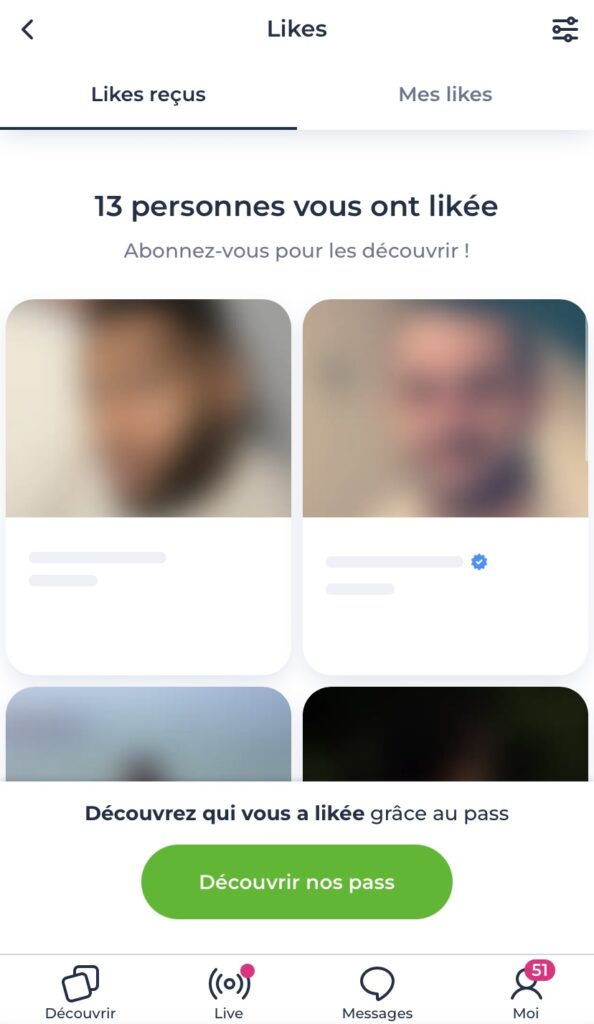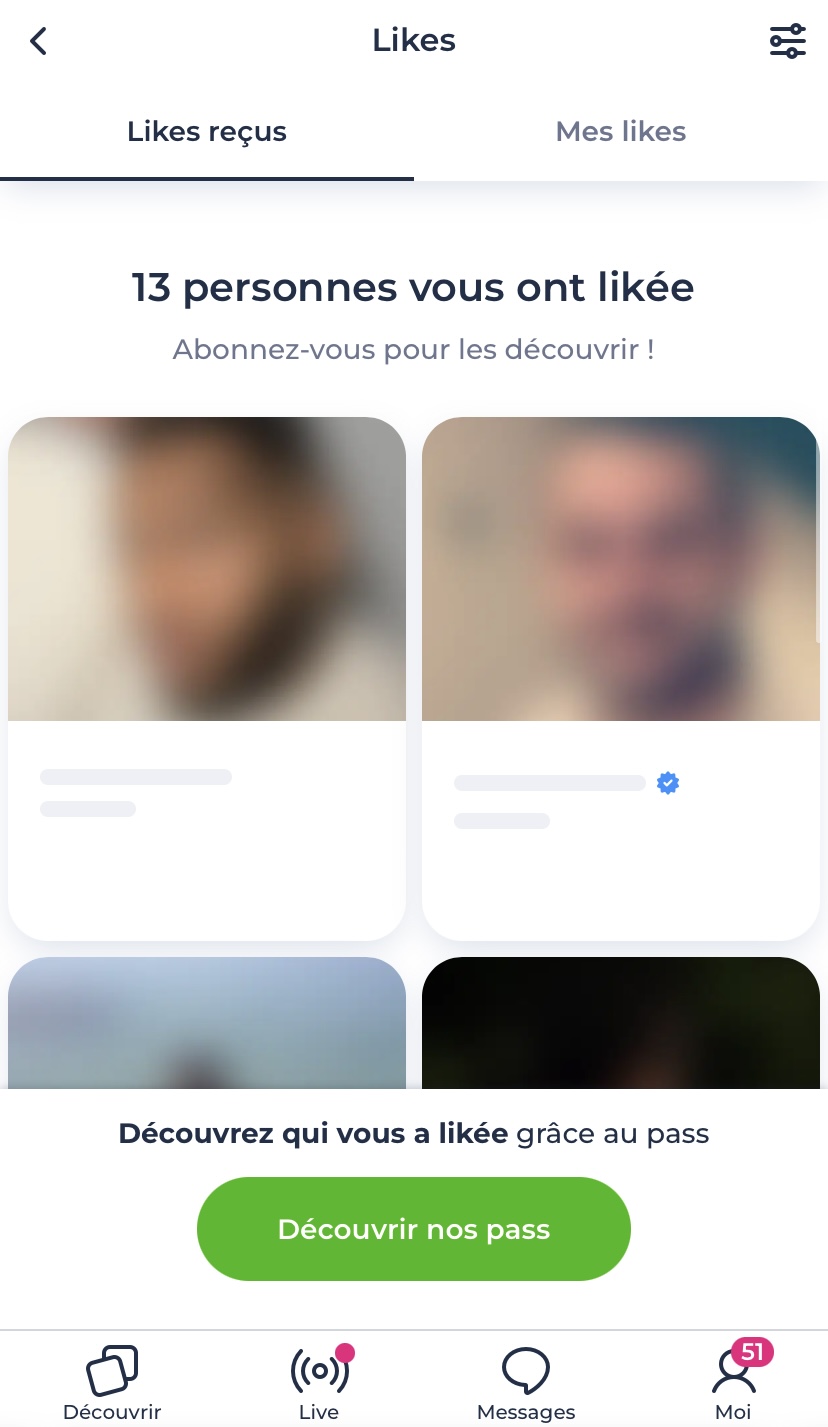 Likes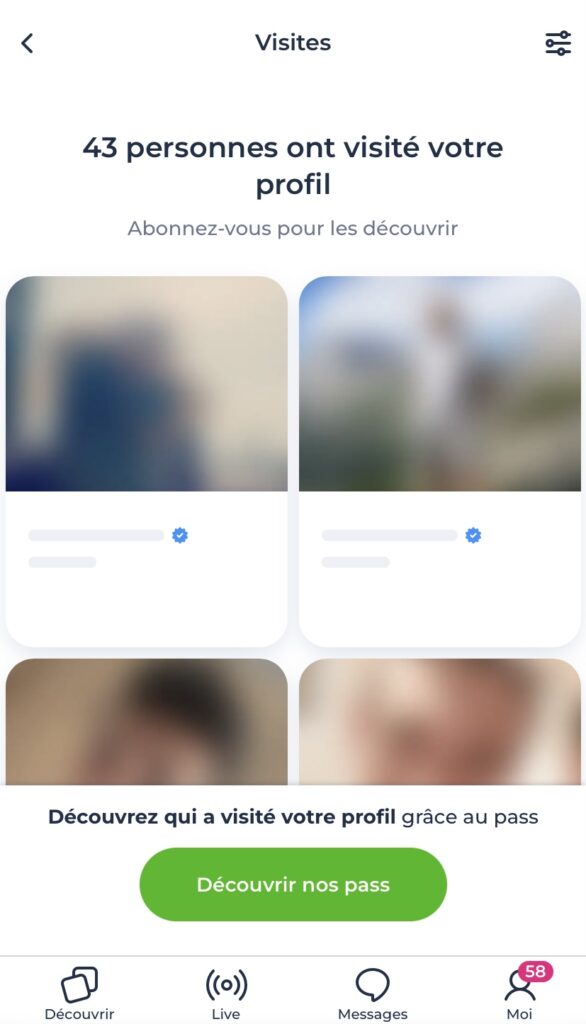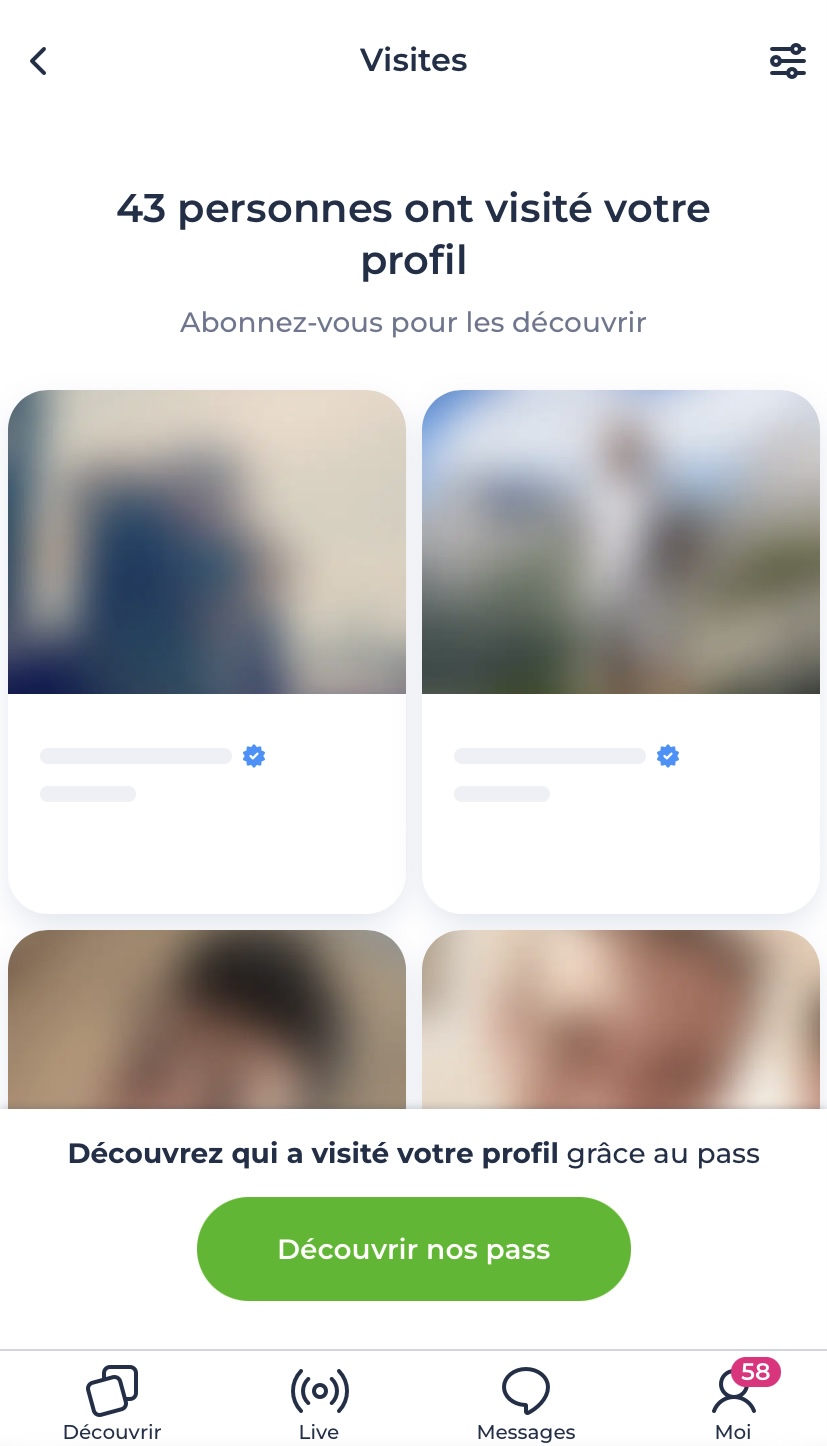 Visits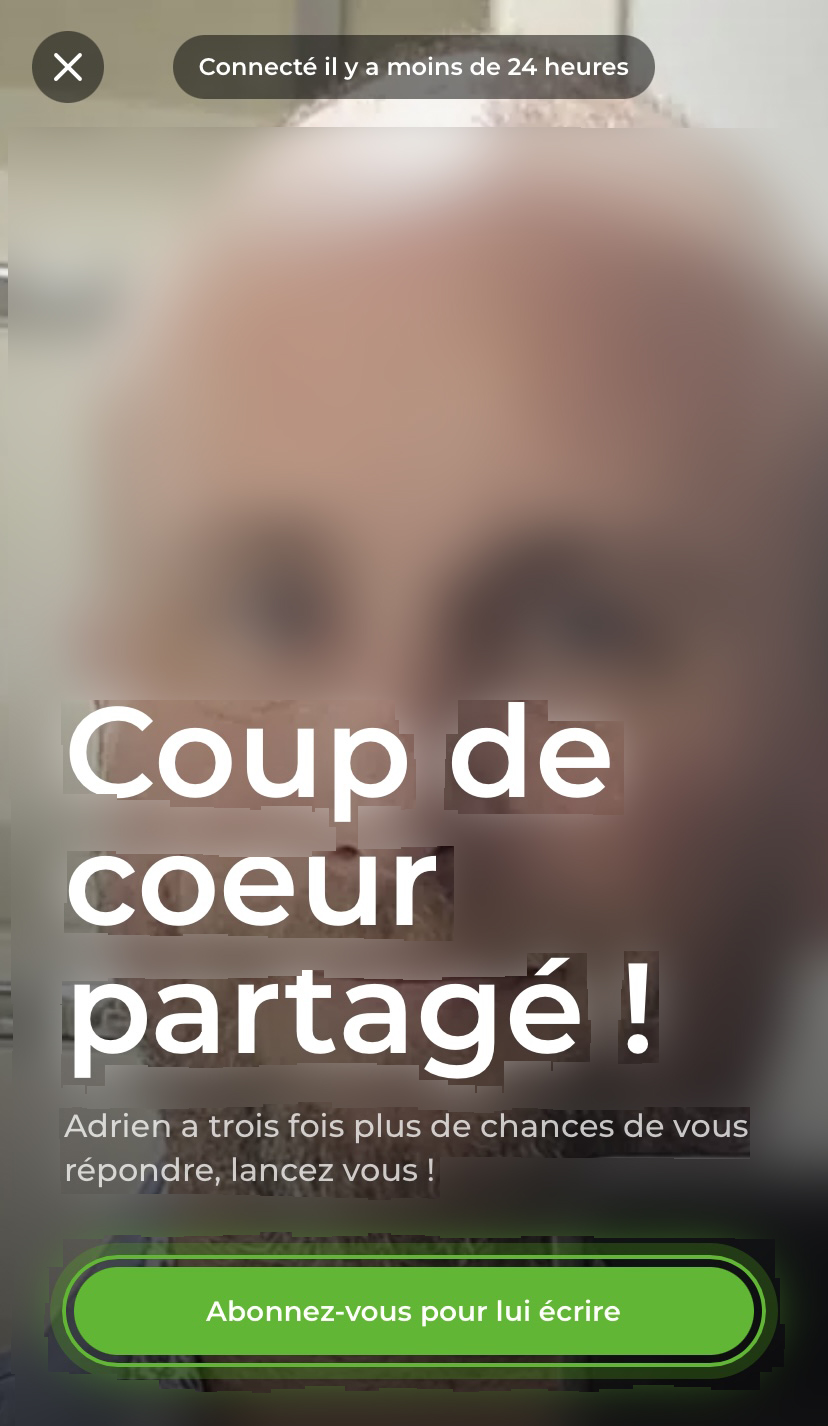 Favourite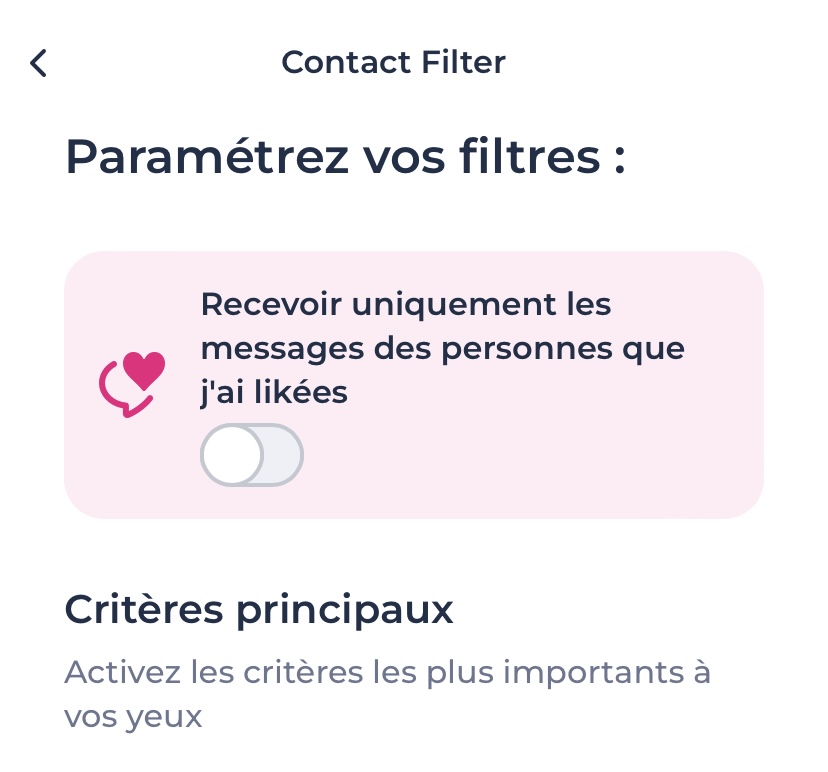 Contact filter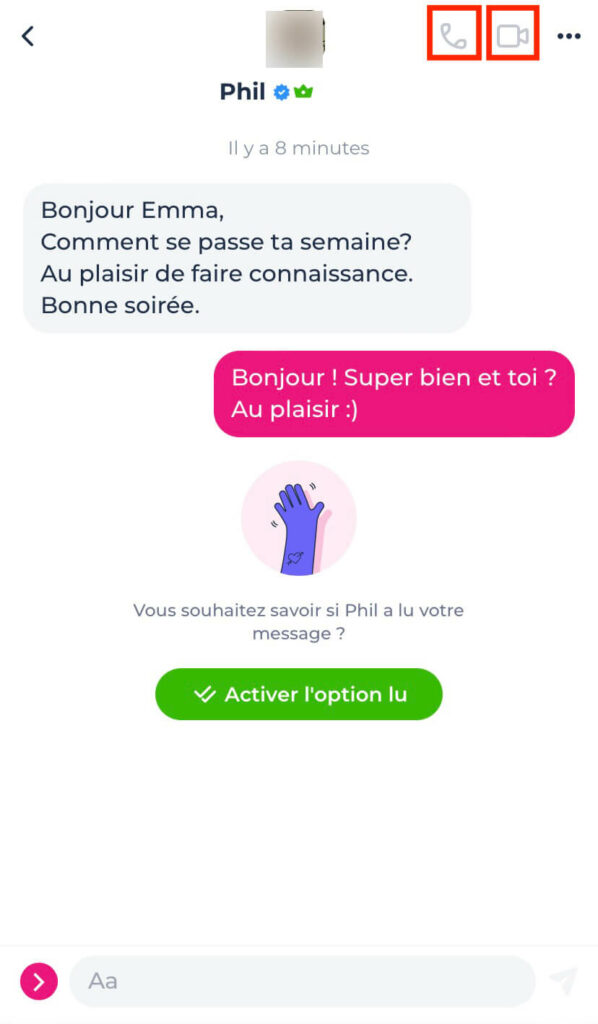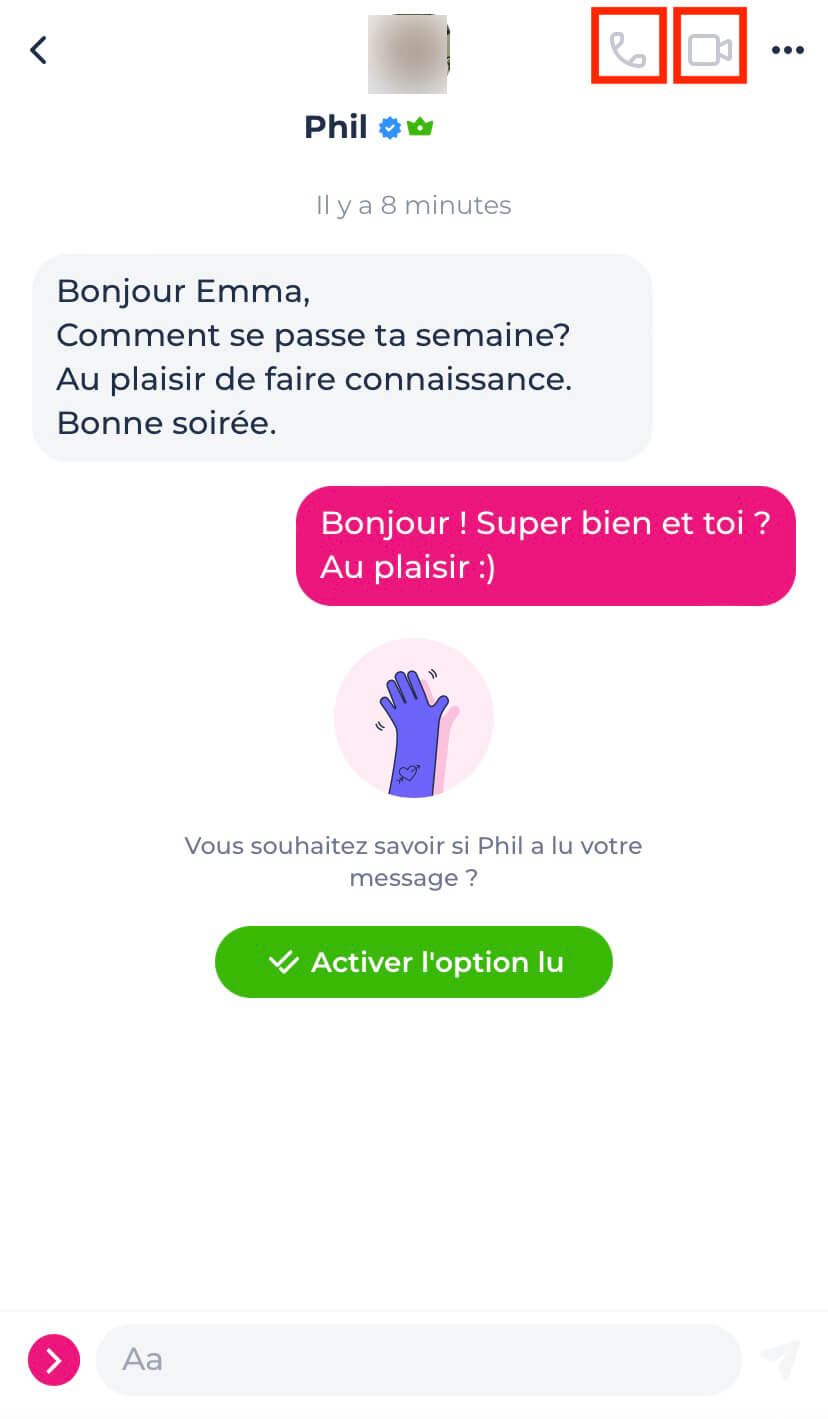 Call & Videos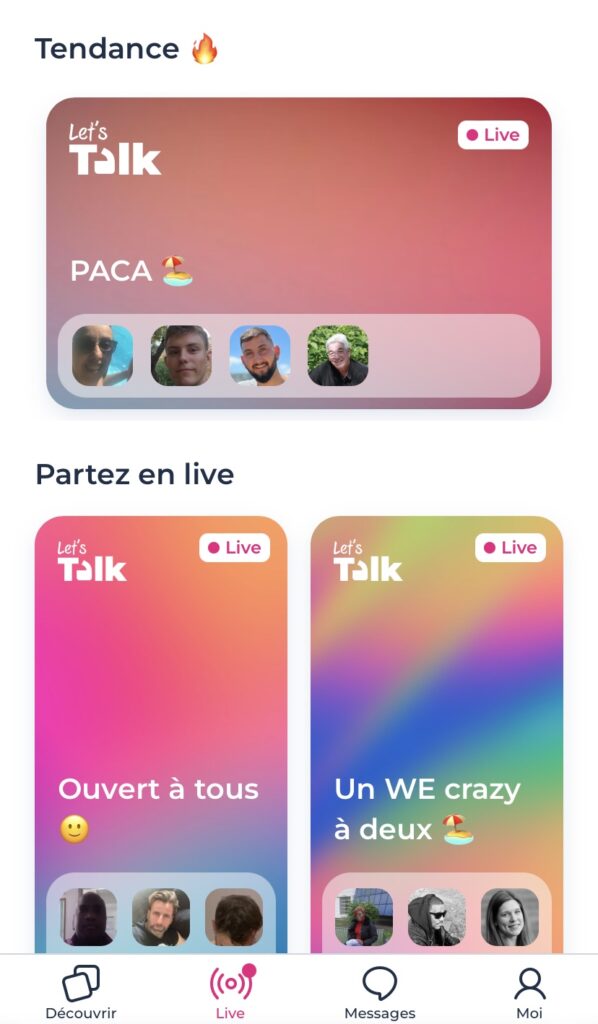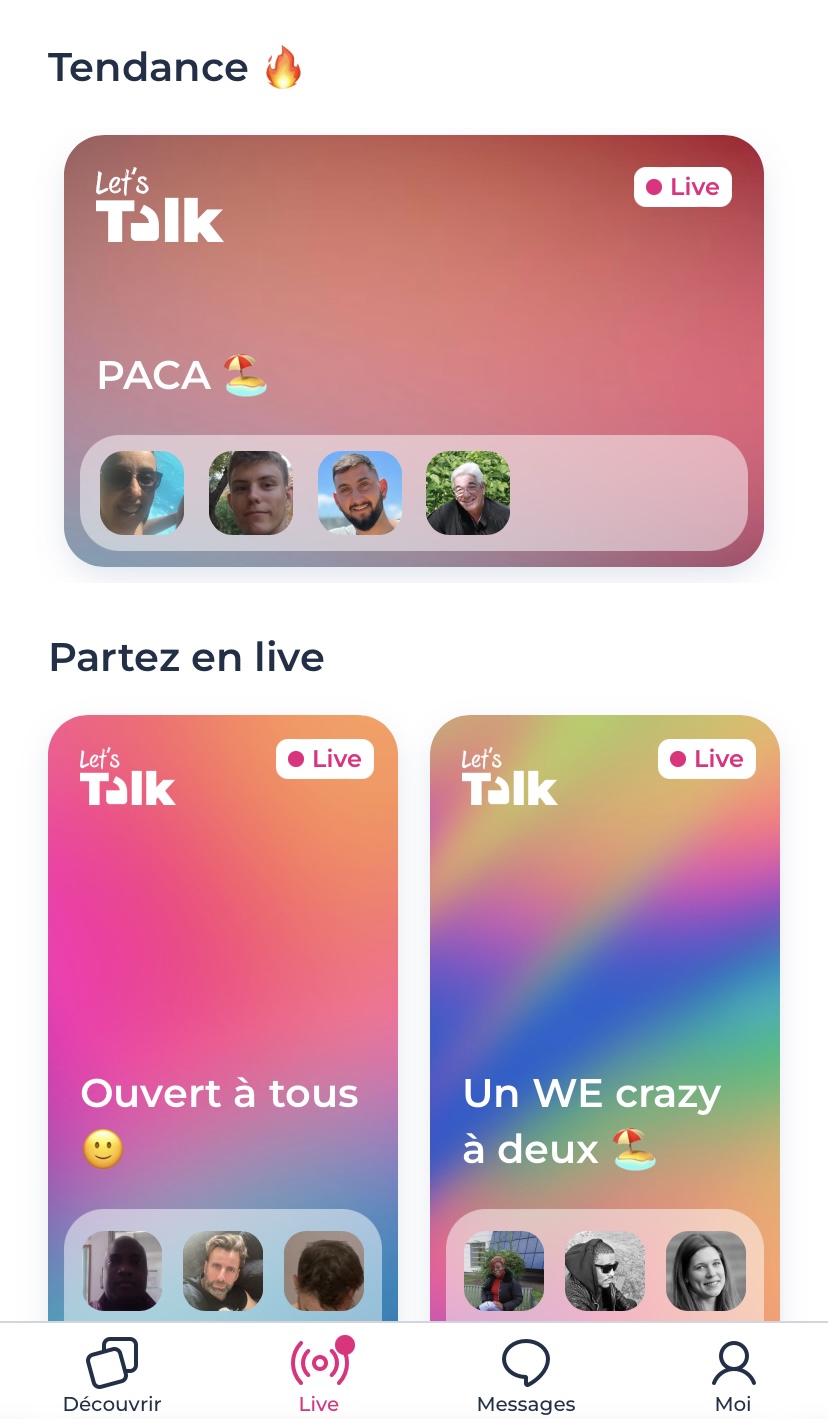 Lives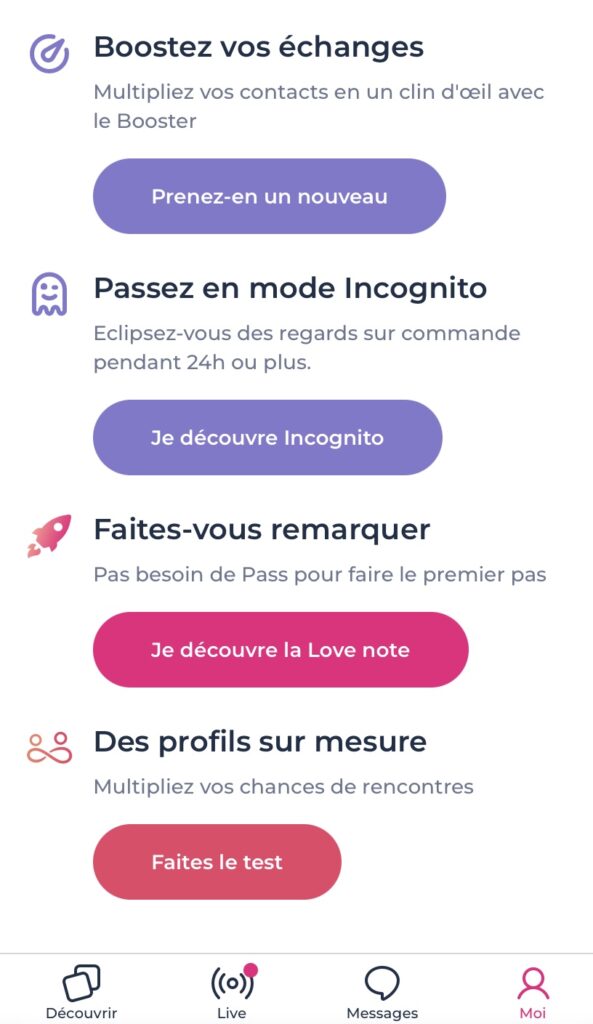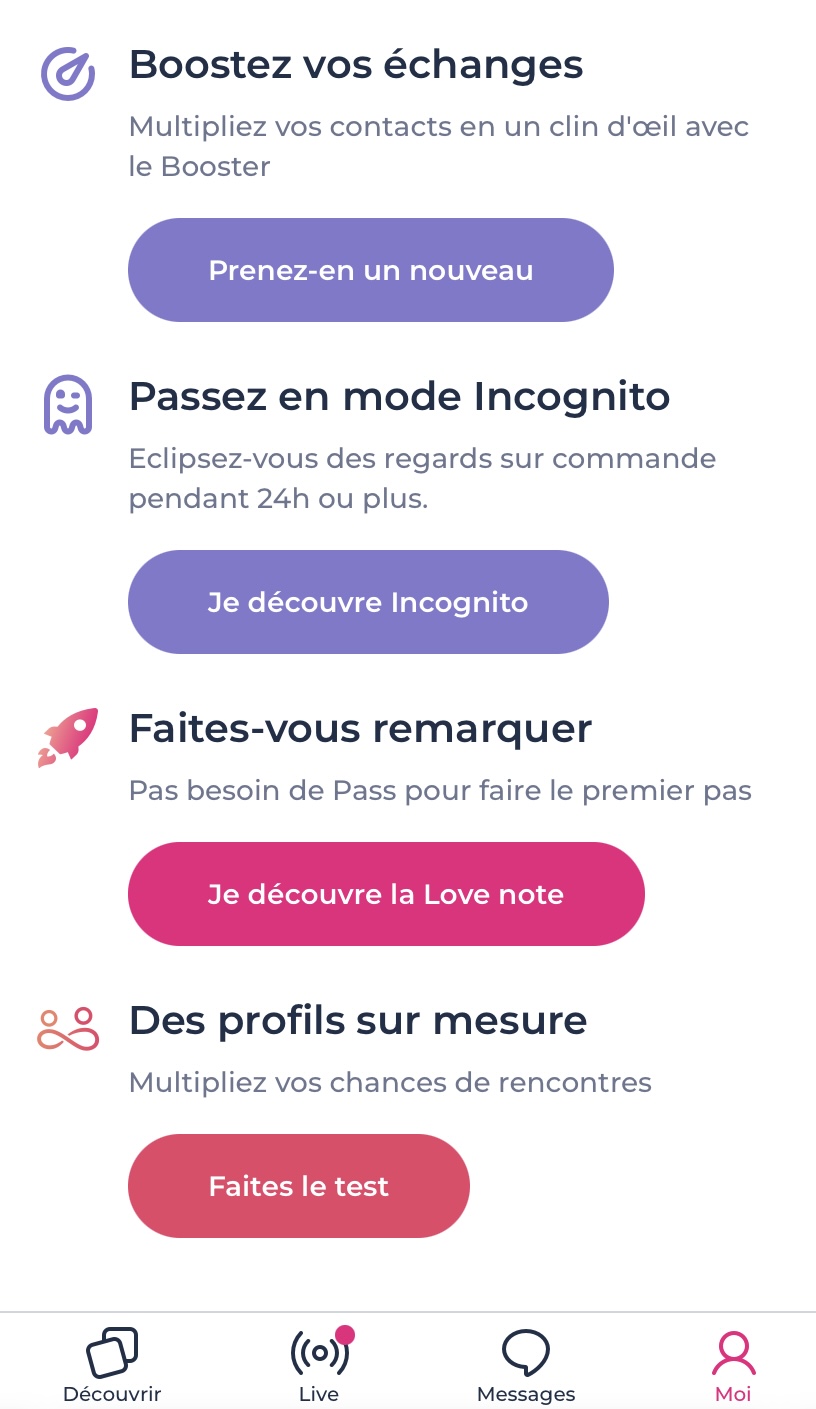 Other functionalities are also possible, but these will be exclusively payingor reserved for Meetic accounts with a subscription. For example, Love Notes, which are reserved for Meetic subscribers, and the incognito modeor the boost of your profile.
How do I register and log on to Meetic?
Registration
Step 1: create your Meetic accountPlease enter the required information
Step 2: Confirm your registration by e-mail
Step 3: Complete your profile
Your registration is now complete!
By following these tips, you'll have everything you need to successfully register on Meetic.
Connection
For log in to your Meetic accountHere are the steps to follow:
Launch the Meetic application on your smartphone or open the website on your computer by going to https://www.meetic.fr/.
Once on the home page, press the " " button.Log in"Enter your Meetic account details: your e-mail address and the associated password.
Congratulations, you are now connected to your profile Meetic !
Now all you have to do is explore the app's various options and start conversations with other users to find your ideal match. Good luck!
I don't remember my password, what can I do?
If you have forgotten your password for access your Meetic accountjust follow these simple steps:
When you log in, click on the "Password forgottenClick on "Reset" to reset your password.
An email will be sent to you containing a link to change your password. Click on this link to access the change page.
Change your password as required, then log in to your account.
If you encounter a persistent problem, don't hesitate to contact the Meetic helpdesk for assistance.
My advice for using Meetic
How to meet someone?
Meet people on Meetic may seem intimidating, but with a little effort and strategy, you just might meet THE person who makes your heart skip a beat!
Make sure your profile is an authentic and positive representation of yourself
Ask an intriguing question or make a funny comment on something mentioned in his profile
Keep the conversation going by maintaining a positive attitude and showing genuine interest in the other person. person.
Whether you're looking for romance or simply to expand your social circle, whether you're gay, lesbian or bisexual, we've got the right solution for you. disabledMeetic is the best way to meet new people. Everything is possible in love!
If you want to know more: I don't meet anyone on Meetic, what can I do?
How do you show interest in someone?
Online dating varies from person to person. Liking the profile and sending a personalized message increases your chances of getting attention.
On MeeticJust sending a message triggers a notification, allowing you to start a conversation and discover common ground before a possible face-to-face meeting.
Mention a shared interest and make sure your profile is complete with representative photos. In case of refusal, respect the user's choice without taking it personally.
How do I know if a message is read?
If you want to find out if your messages have been read, a Premium subscription is requiredwhich in its package includes an acknowledgement function and a contact filter to decide who can contact you.
This advantage can help you understand whether the person you're interested in has seen your message, so you can determine whether they're also interested in you.
How do I find a deleted message?
Unfortunately, it is not possible to recover a message permanently deleted from the platform. However, you can always view your undeleted conversations or messages in your message history.
For access your message historyyou can go to the "Messages"to your account.
How can you avoid being seen when you're logged on to Meetic?
If you are tired of feeling that everyone on Meetic knows when you're online and constantly checks your profile, it's time toactivate the incognito mode.
With a simple click, you become invisible to others users and you can view profiles without anyone noticing.
The incognito mode is available in two paid packages: 24-hour incognito mode, priced at €1.99or incognito mode for 1 month, for €9.99.
How can I stop receiving emails from Meetic?
It is possible to no longer receive emails from Meetic while retaining its profile, using one of two methods:
Unsubscribe from Meetic's e-mail campaign
Open an email from Meetic
Click on the link "UnsubscribeClick on the "Send" button next to the sender's address.
Confirm your unsubscription by clicking on " ".Unsubscribe"
A confirmation of your unsubscription will be sent with the message "You have unsubscribed from mailings of

[email protected]

"
Use a spam filter on your inbox
Open a spam email from Meetic
Click on the three small dots at the top left of the e-mail (plus)
Click on "Filter similar messages"
Click on "Create a filter"
Check theDelete"
A confirmation message will be sent to the bottom left of your inbox.
Delete your account
However, if you've found your other halfand no longer wish to receive e-mails from Meetic, please ensure that your account/profile is deleted.

To remove it, follow these steps:
Log in to your Meetic account on your computer with your login and password
Click on your profile picture, then on "My account"
Click on "Delete my profile"which appears on the left of the screen.
Enter your identity to delete your profile
An e-mail confirmation of deletion of your accounte will be sent to you.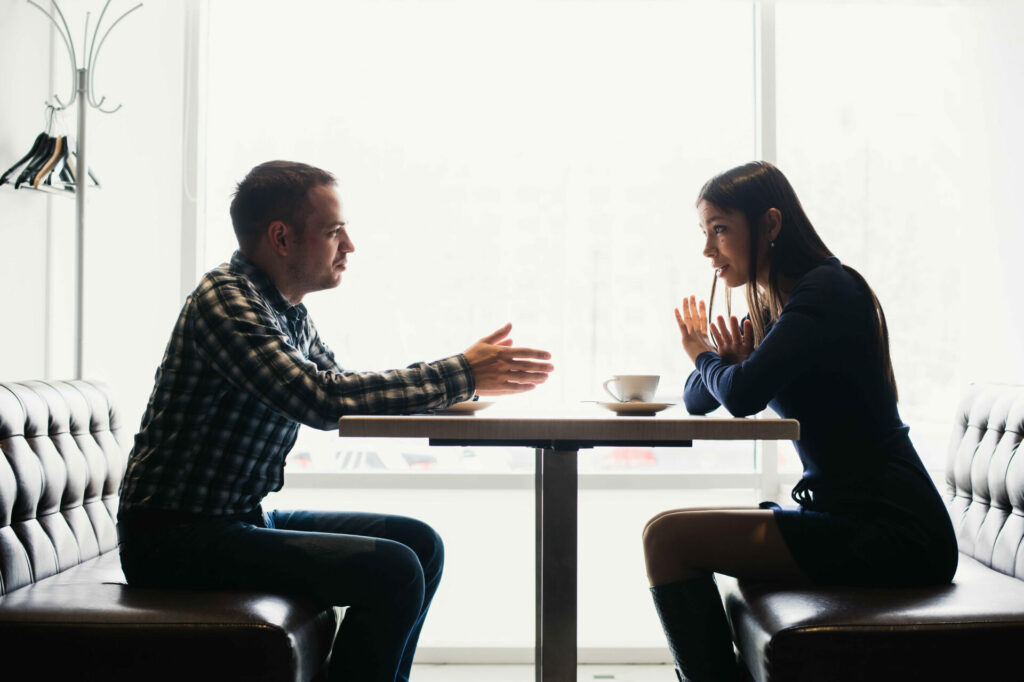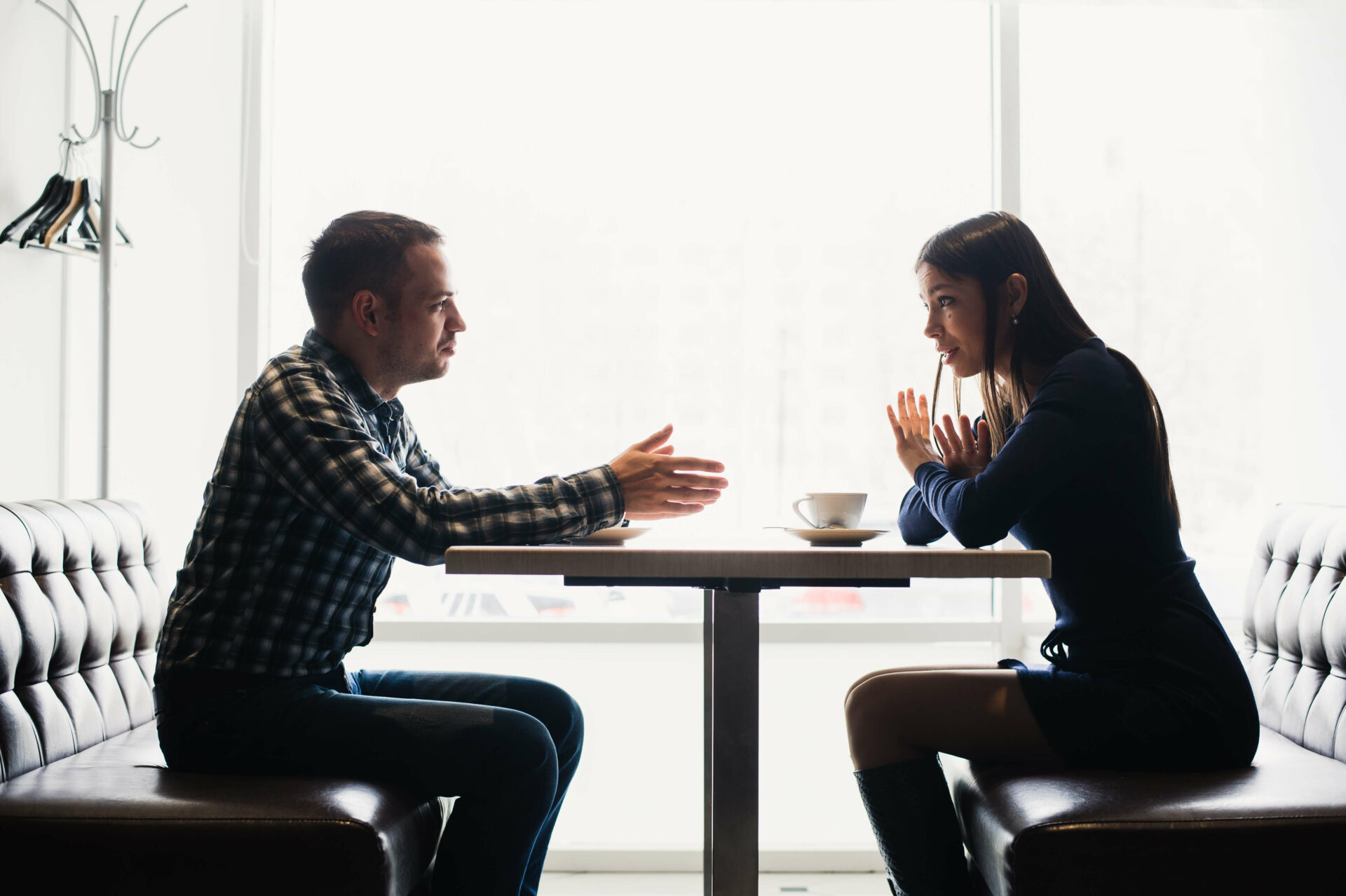 Is Meetic a scam? Are there fake profiles?
Meetiсone of the best dating sites in France, is renowned for its reliability and authenticity, thanks to its verified profile system. Registration fees limit fake profiles and guarantee serious users. With a wide variety of profiles available, you'll have plenty of opportunities to find people who share your interests.
If you want to have more : Bad experience and Meetic scam
Real user reviews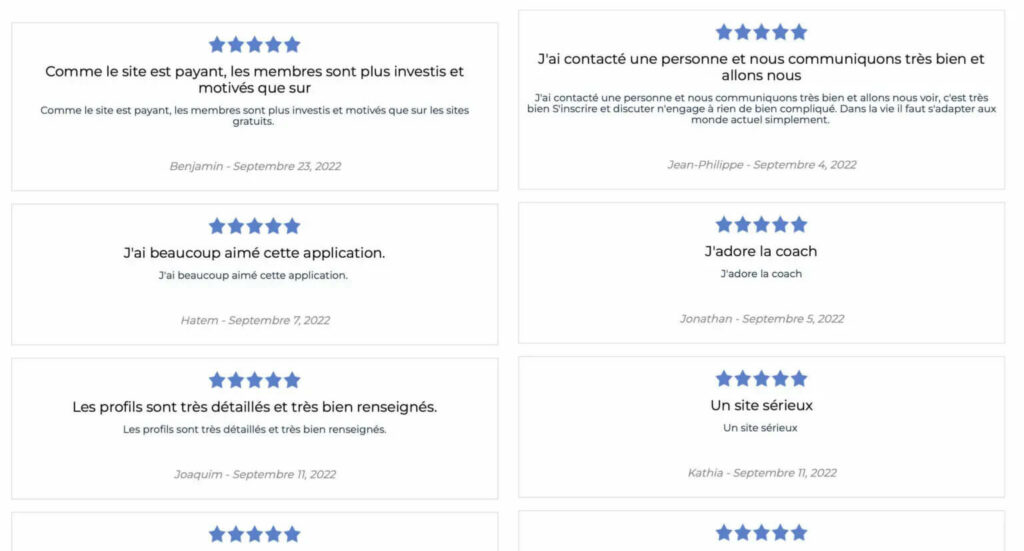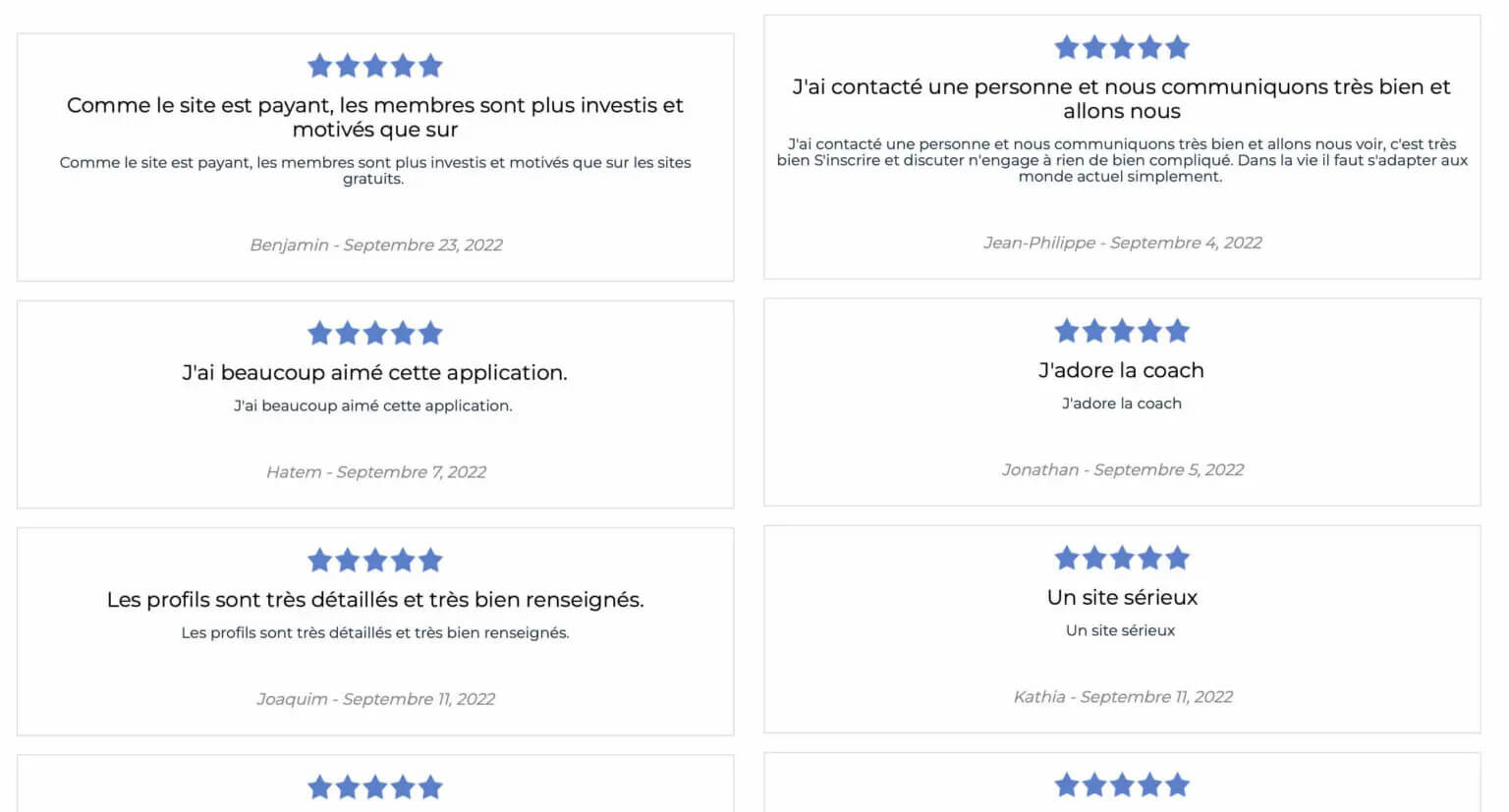 The Meetic platform itself remains highly rated in terms of reviews, with the majority liking the site's functionality and ergonomics. Thanks to the site's design, Meetic remains accessible to a target audience not accustomed to the digital age.
Meetic and their success
Meetic has always understood the importance of communication in the world of online dating. Their core marketing message is to make it easy for people with similar interests and values to meet, to create authentic, lasting relationships.
To communicate effectively with their target audience, Meetic uses a variety of communication channels. They have a strong online presencee, notably on social networks to reach a wider audience and share success stories of couples formed thanks to their platform. And on successful TV spots that from the outset have been designed with the single person in mind. These TV spots focus on one humorous tonevery often good atmosphere. Campaigns that give you the banana!
Thanks to these advertising campaigns, Meetic's reputation is well established throughout Europe.
Conclusion
Meetic is a well-established online dating site that strives to keep innovating in order to help users make authentic, lasting encounters.
Whether you're looking for true love (yes, with a capital "A") or just to chat, Meetic is the ideal site for meeting new people!