Did you know that the green light on Meetic profiles means that the person is connected?
If you see this symbol, it means that she is online and can answer you instantly. This information is very useful if you want to get in touch with a person without wasting time.
Do not hesitate to use this signal!
How do you identify someone who is connected?
When it comes to online dating, it is important to know if the person you are interested in is currently online and available to chat.
Fortunately, there are several ways to find out if a person is connected to a dating site like Meetic.
They just logged on" section
One way to identify someone who is currently online and connected on the Meetic dating application is to check the "they just connected" section. This section will display all users who have logged in or renewed their connection within a certain time frame.
New search = top profile - the last ones connected
When looking for a connection on Meetic, one way to identify it is to use the "New Search" function. This will display the most recently connected profiles, including those who have just connected at that moment.
Click on the profile - last login of the person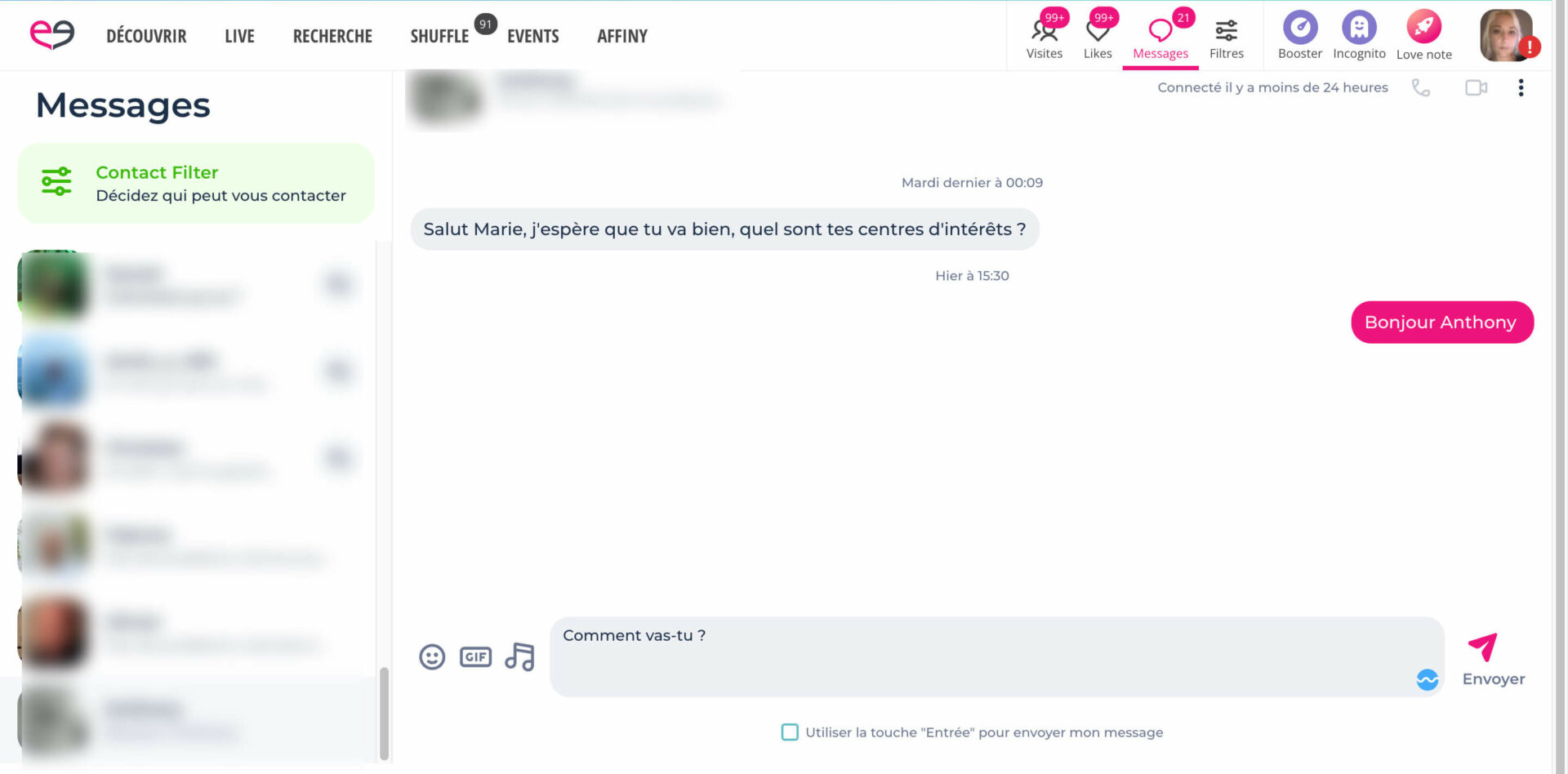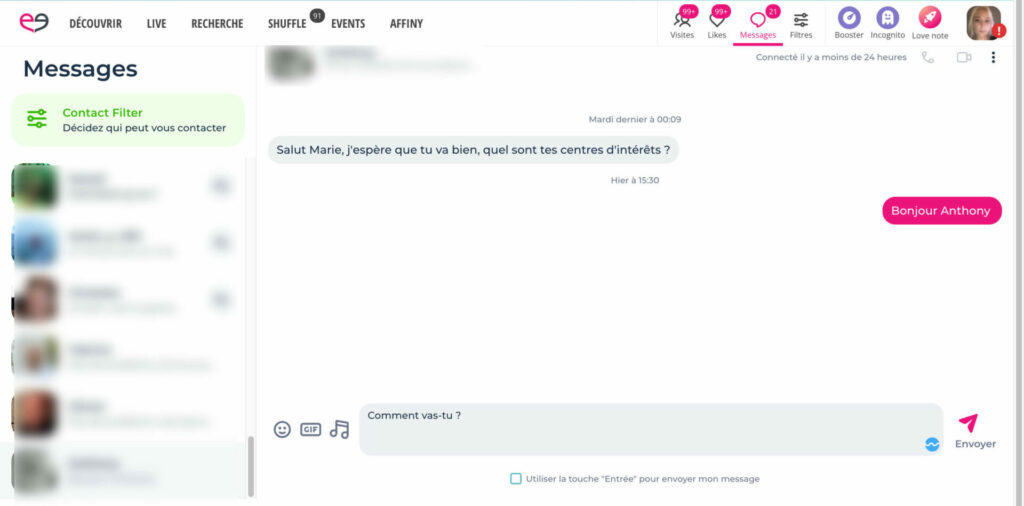 When trying to determine if someone is currently online on the Meetic dating site, one method is to click on their profile. Near the top, there will be a section indicating the time they last logged in. If it says that they last logged in within the last few minutes, it is likely that they are currently online.
How to see the last connection of a profile on Meetic?
Looking to connect with someone who is online and ready to chat?
Meetic offers a convenient way to see which profiles have been most recently active. Simply :
Go to the "Visit profiles" page.
Select "Sort by last connection".
You'll see all profiles in the order they were last online, making it easy to start a conversation with someone who is currently online.
Conclusion
In conclusion, knowing how to view availability and latest connections on Meetic can be helpful when browsing profiles. Not only can it save you time by allowing you to focus on those who are currently active, but it can also give you insight into a person's behavior on the dating site.