How do I cancel a Meetic subscription?
Dear reader, if you're reading this, it probably means you've had a positive experience on Meetic, maybe you've found love? Either way, I'm here to help you figure out how to unsubscribe from Meetic the easy way.
Computer version
Steps to cancel your Meetic subscription on your computer
Log on to to your Meetic account.
Navigate to "My Account then "My subscription.
Click on "Cancel renewal.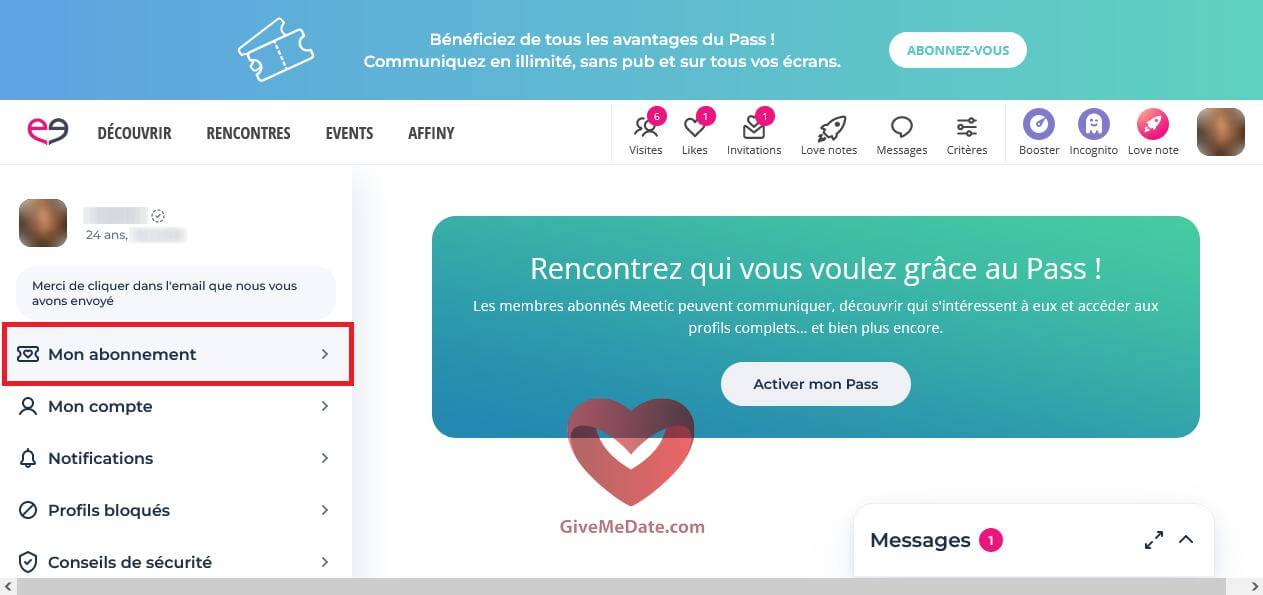 Meetic Mobile Site Version
Unfortunately, I have to inform you that is not possible cancel your subscription renewal from the Meetic mobile site on your phone. You will need to use a computer or the Android app to do this.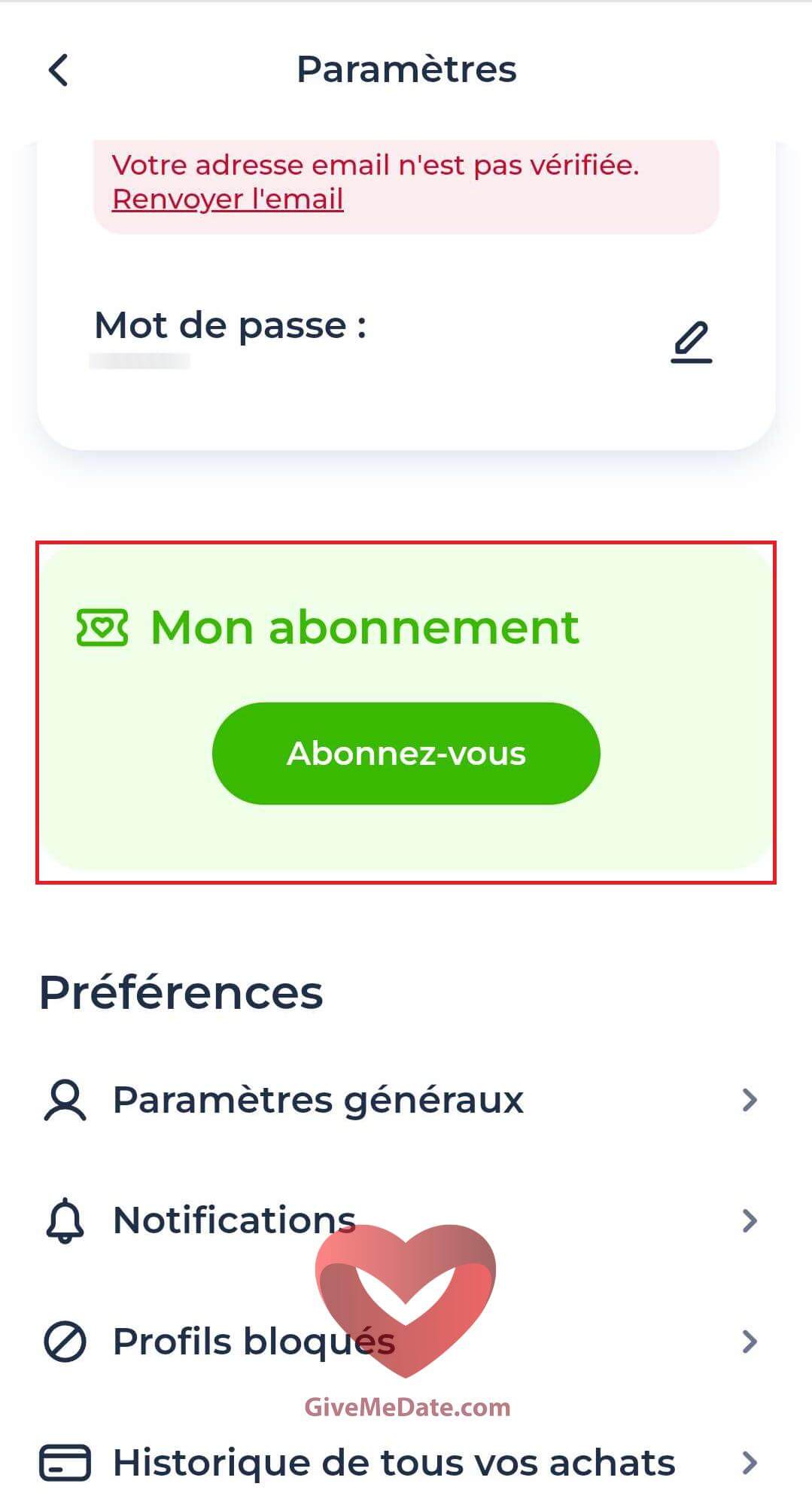 Meetic Android Application version
Steps to cancel your Meetic subscription on the Android application
Go to your profile by pressing "Me".
Click on the page "Settings at top right.
Select "Manage my subscription.
Enter your login details and follow the steps to complete the cancellation.
Apple App Store purchases
Steps to cancel your Meetic subscription via the Apple App Store
Open the "Settings.
Press your name.
Click on "Subscriptions.
Select Meetic subscription.
Press "Cancel subscription. You may have to scroll down to find this option.
Note If the "Cancel" button does not appear, or if an expiry message in red is visible, this means that your subscription has already been cancelled.
Long live your couple!
By following these simple, straightforward steps, you can cancel your Meetic subscription with complete peace of mind. If you have any further questions or encounter any problems along the way, don't hesitate to come back here or contact Meetic customer service. I wish you all the best in your future love affairs!
How do I cancel automatic renewal on Meetic?
When you subscribe to an online service like Meetic, automatic renewal can be convenient for maintaining your access without interruption. However, you may wish to terminate this subscription for various reasons. Here's how to easily disable this option, whether you're using a computer or a cell phone!
---
Computer version
If you mainly use Meetic on your computer, here are the steps to follow to deactivate automatic renewal:
Open your browser and visit the official Meetic website.
Log on to to your account with your login and password.
Once logged in, click on your profile photo at the top right of the page.
From the drop-down menu, select "My Account with the ⚙️ logo.
Look for the "My subscription.
Here you should see an option indicating automatic renewal. Click on the "Deactivate or "Cancel renewal.
Follow the on-screen instructions to confirm deactivation.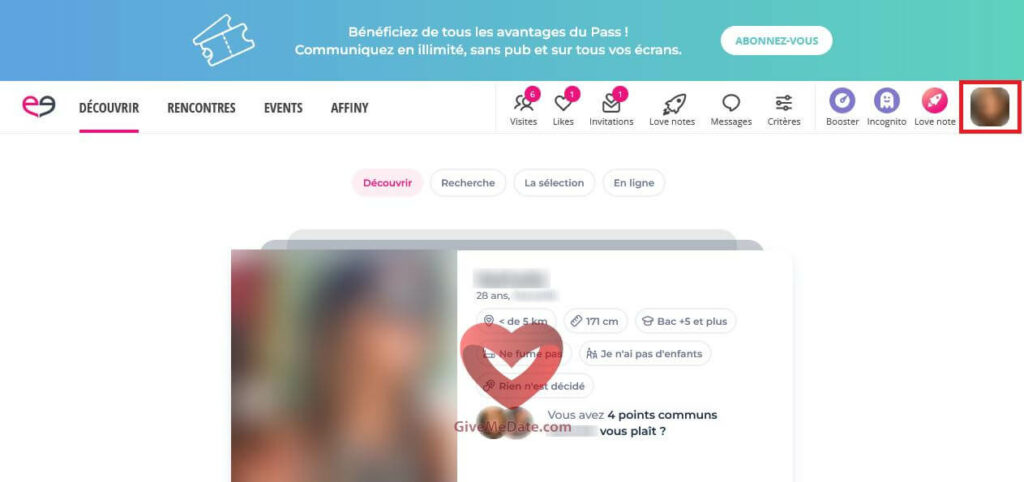 ---
Mobile version
If you use the Meetic application on your smartphone, the procedure may differ slightly. Here's how to proceed:
Open the Meetic application on your mobile.
Log in if you haven't already.
Touch your profile icon usually located at the bottom of the screen.
Go to "Settings or "My Account.
Search for the section related to subscription or to payments.
Locate the auto-renew option, then select "Deactivate or "Cancel renewal.
Follow the steps suggested by the application to complete deactivation.
How do I cancel automatic renewal on Meetic?
Managing your Meetic subscription can sometimes take a few steps, especially if you want to disable automatic renewal. Whether you're using Meetic on a computer, mobile or even via the App Store, I'm here to guide you through the process.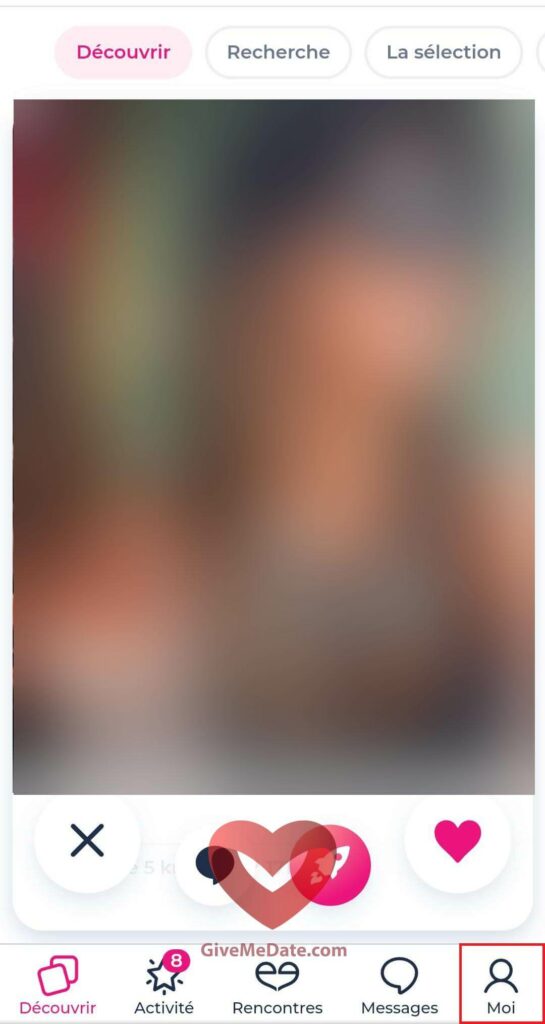 ---
If you use Meetic on your smartphone, follow these steps:
Go to meetic.fr.
Log in if necessary.
Press "Me"often located at the bottom.
Then click on ⚙️qui in the top left-hand corner.
Find the section dedicated to subscription.
Select option "Deactivate renewal or a similar phrase.
Follow the indicated steps to finalize.
---
For an App Store subscription
If you subscribe to Meetic via the App Store, the procedure is slightly different:
Open app settings.
Please enter your name.
Choose "Subscription.
Select Meetic subscription you wish to modify.
Then click on "Cancel subscription.
---
Final score Once you've deactivated renewal, I'd advise you to check a few days before the end of your subscription period that everything has been taken into account, to avoid any unpleasant surprises.
I hope this article help you manage your Meetic subscription the way you want to. If you have any further questions, please do not hesitate to consult the site's FAQ or contact Meetic customer support.