A message function is available on Meetic, in order to converse with the one you love. Are you afraid of being "ghosted" without knowing it?

Following this article, you will know when one of your messages is read !
What you need to know about reading Meetic messages
You would like the person you are interested in to reply to you? However, you don't know if they "saw" you or simply didn't see the message you sent.

Learn everything about reading your messages first!
To know if your sent messages have been read, you will need a Premium account. The "Premium Members" version is paid and includes the functionality of an acknowledgement of receipt, as well as a contact filter to decide who can contact you.
In the "Messages" section
You can find your message history in the messages section at the top right of your profile.

To reply to your messagesSimply write a message on the space at the bottom of your screen.
To send your message, you must press the send icon or check the box "Use the "Enter" key to send my message" at the bottom of your conversation bar (on computer), in order to press your enter key on your keyboard to send a message.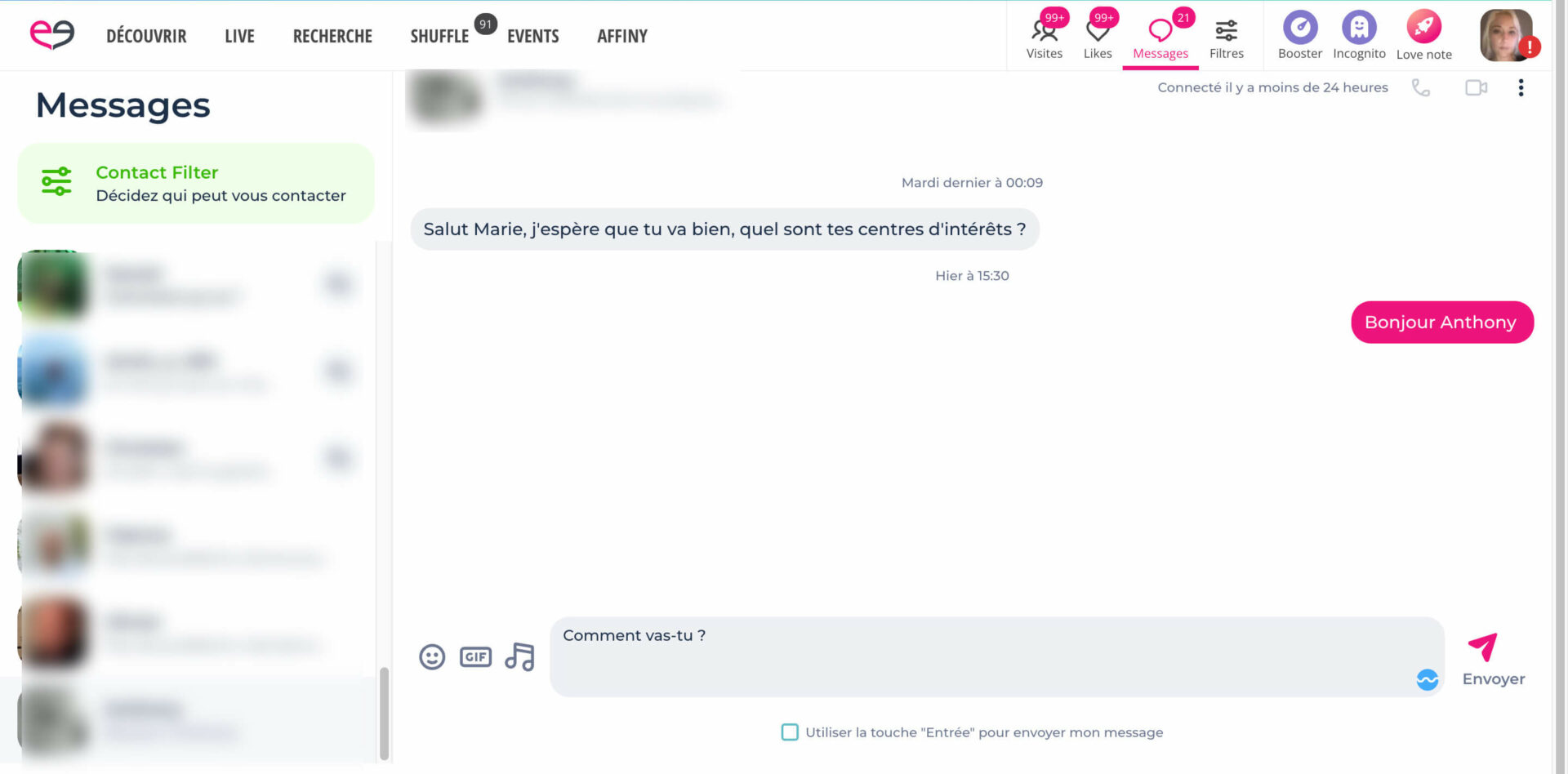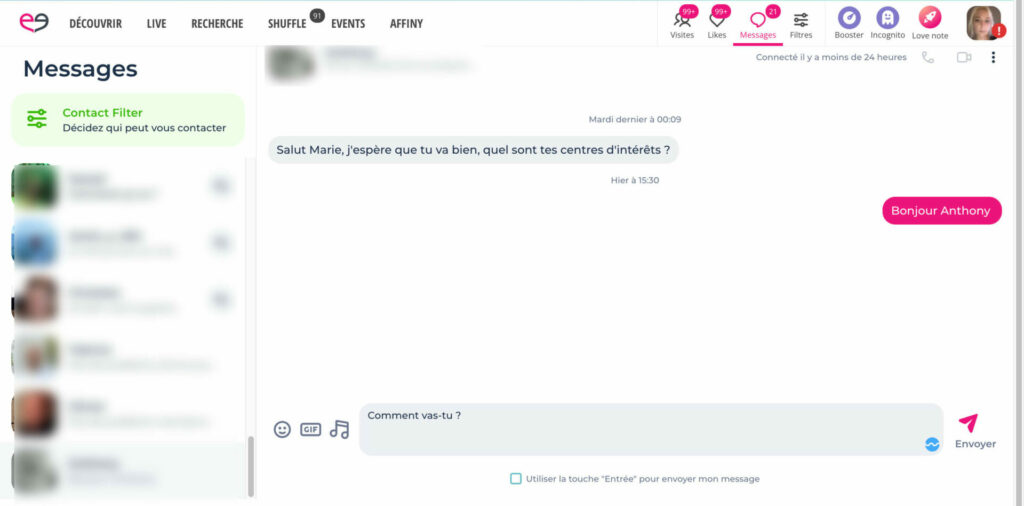 Why are my Meetic private messages not being read?
Not receiving messages from a particular person?
Do you wonder why most women don't respond on Meetic?
There are several reasons for this:
The person is not connected,
The person does not have a subscription,
The person is not interested.
Know if a message is read on Meetic: simple but requires a subscription!
All you have to do is to have a premium account, to know if the person you are interested in has seen your message or not, so you can deduce if they are interested in you.

Please note that you should not "harass" your contact, otherwise you will be blocked and your chances of getting a date will be ruined. Innovate, be interesting and use humor to make your partner react!