Wyylde stands out as one of the most popular libertine networks, thanks to its vast user pool, ease of use and accessibility. The platform is recognized as a space offering a variety of content, from photos and videos to Facebook-like statuses and pages for professionals.
What's more, it lets you meet people and interact with them live via webcam and chat rooms.. This article gives you a complete overview of this network: how it works, how it's used, as well as rates and what real users think of the service.
We'll also put this platform in perspective with its rivals and other alternatives, with the aim of providing an informed opinion on the libertine network best suited to various needs. Additional information such as promotional codes will also be shared.
My Personal Experience with Wyylde
As a libertarian, I've explored a number of sites dedicated to this practice. Of all those I've tested, Wyylde has proved to be a real revelation.
The atmosphere, the friendliness, the member profiles: everything is designed to make you feel at home. Its similarity to Facebook makes it easy and pleasant to use. You can state your desires explicitly and detail the sexual practices that interest you on your profile.
The live photo, video and webcam sharing system is really efficient, especially with the optional "Privatewhich allows you to give access to your content only to the members you choose.
On the pricing side, the subscription is not excessive. If you're planning to use Wyylde on a long-term basis, the option of a Annual Gold is certainly a wise and highly advantageous choice.
The innovative aspect of Wyylde is reflected in its "favorites" system and the ability to see who has visited your profile.. These features make it much easier to contact members potentially interested in your profile. What's more, the search engine is very well designed, allowing you to find like-minded partners in your area in just a few minutes.
It's easy to verify the authenticity of a profile thanks to account certifications and testimonials from other members. To enrich your experience, you can also join thematic groups (public or private). and even follow the business pages of your favorite libertine clubs or libertine stars.
Whether you're alone or a couple, Whether you're looking for libertinage, swinging or even candaulism, Wyylde is the platform I've tested and warmly recommend!
What is Wyylde?

You're wondering what Wyylde? Let me introduce you to the leader in libertine sites.
Wyyldeformerly known as NetEchangismeis much more than just a website. It's a warm and inviting place where everyone can find what they're looking for: products, services and information. no-holds-barred relationships and the joy of libertinism...
Imagine a platform where you can chat online with other members, either by connected webcam via your computer, phone or tablet. Interested?
On Wyylde, you also have a personal profile. You can personalize it with your own information, photos and videos, or even feature your spouse.
So, if you're wondering where you can meet new people or just have fun tonight, let me tell you: Wyylde is for you. Come and join us for a libertine experience like never before!
Wyylde is one of the best-known libertarian websites in terms of the number of users: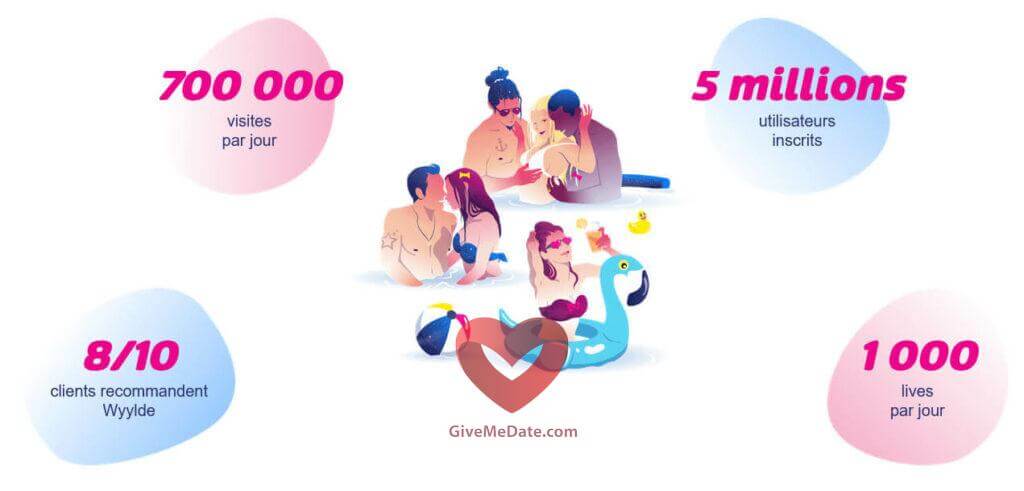 Subscription prices and discounts
You're wondering how Wyylde works? Let me explain the subscription system.
Wyylde offers a range of packages, so you can choose the one that best suits your needs. It starts at just 19.90€ for one monthBut if you want to make a longer commitment, prices become even more attractive.
You can opt for :
| | | |
| --- | --- | --- |
| Subscription duration | Price per month | Reduction |
| 1 month | 3 months | 12 months |
| 3 months | 13,30€ | 34% (1 month free) |
| 12 months | 8,33€ | 59% (7 months free) |
Want to test Wyylde for free for 7 days?
After registering with our "How to connect to Wyylde" guide.

LANT
If you'd like to get a feel for the site before making a commitment, we're pleased to offer you a free 7-day trial. Simply use our Wyylde promo code : "LANT when you register.

If you have any problems entering your coupon code, please consult our article on Wyylde promo codes.

Wyylde features
You're wondering what you can do about Wyylde ? Let me introduce you to its many features, which make the experience on the platform pleasant and easy to navigate.
| | | |
| --- | --- | --- |
| Feature name | Description | Image |
| Profiles | Detailed profiles to help you find your favorite libertines. | |
| Photos and videos | Share your albums in public or private mode. | |
| Private messaging | Discreetly chat and arrange meetings based on your affinities. | |
| Contacts | Create your own contact lists to make meeting people easier. | |
| Favourites | Let another member know that you'd like to find out more about him or her. | |
| Profile visits | Knowing who visits your profile can be useful for recontacting them. | |
| Notifications | Keep up to date with everything that's happening in your Wyyldosphere. | |
| Testimonials | Possibility of receiving and sending testimonials to other libertines. | |
| Search for profiles | Find the libertine(s) who share your expectations. | |
| Video search | Find public videos posted by other naughty men and women. | |
| On the road | If you're traveling, you can have sex with strangers. | |
| Lives on webcam | To practice voyeurism or simply enjoy the performances of other members. | |
| Events | Find events and parties near you. | |
| Groups | Join private or public groups to spice up your meetings. | |
| Professional data sheets | Find libertine clubs and other players in the world of libertinism. | |
| Mobiles & Phones | Wyylde is compatible with all smartphones and tablets! | |
How do I register with Wyylde?


I'll guide you through the process. It's very simple and intuitive.
First of all, you can access Wyylde directly from your web browser, whether on your computer or your mobile. Although Wyylde has no dedicated application for iOS or Androidthey have a fully adapted mobile version that works with all operating systems: Windows, iOS, Android, Windows Phone...
Here are the steps to create your account:
Go to Wyylde.com and click on the "Join us.
Start the registration process by answering the questions you will be asked. This information will help us to complete your profile and to match you with suitable members.
Fill in your login details, including username, email, password... These details will allow you to log in to your account.
And now you're connected to Wyylde! To make your experience even more exciting, use our promo code "LANT to test the platform for free for 7 days. Ready to explore your libertine side?

If you're having connection problems, here's what you need to know our "How to connect to Wyylde" guide !

Tips for getting started on Wyylde
So that your adventure on Wyylde gets off to the best possible start. 5 essential tips that you must not overlook:
Choose an attractive profile photo that shows your best side, and avoid close-ups of your private parts.
Be inspired to write an appealing descriptionone that truly represents you. Ask yourself these questions: Who am I? Why am I on Wyylde? What are my deepest desires? What attracts me to libertarianism?
Play the authenticity card. Be honest and don't make up stories. In short, be yourself and freely express YOUR desires.
To gain credibility, get your account certified to prove to other members that you're real and not a "fake".
Respect for other members is fundamental for calm, constructive exchanges.
While these tips may seem obvious to some, it's worth remembering that good manners are essential on a libertine platform. That's why a little reminder never hurts. So, dear readers, don't hesitate to remember these valuable recommendations, and make the most of them. your Wyylde experience a real pleasure !
How to use Wyylde for libertinage
Here's how optimize your Wyylde experience and take full advantage of this libertine network:
The key is to exploit all the features at your disposal. For example, don't hesitate to express your desiresYou can even specify your availability for the coming week!
Use advanced search
I can't stress enough how important this feature is. If you have a specific craving, it should never be a problem on Wyylde! You can carry out a fine, personalized search by gender, sexual orientation (whether you're gay, straight, bi...), age range, location, or even type of activity (BDSM, fetish, role-play...) thanks to the filters proposed at each stage.
In short, the effective use of Wyylde is in your hands. Take the time to discover each function and customize it to your needs. Your libertine experience will be all the more enjoyable and satisfying!
#LCS / #LSW features
The function Free This Week (#LCS) or Free On Wyylde (#LSW) is an ideal tool for specifying your availability and your specific wishes according to day and time. In just a few clicks, you can define your daily availabilities!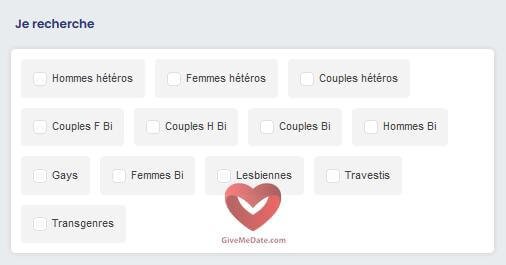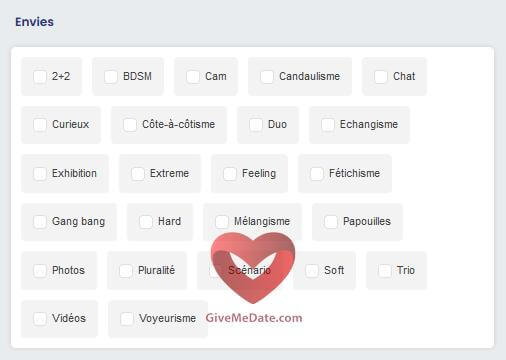 Your desires and your research 
Start by determining your preferences among the different genders (LGBTQI+), and your "cravings", which represent different sexual practices, whether mainstream or less conventional. You'll have to choose between swinging, exhibition, mixing and voyeurism.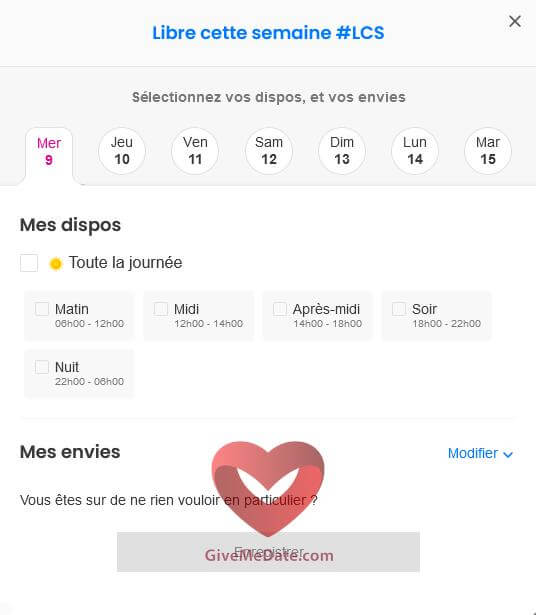 In short, the art of defining your desires and searches gives you the opportunity to find THE partner(s) that match(s) you on Wyylde. Remember to make the most of these features for the best possible customized libertine experiences.
Do you Wyylde is a scam ? To this question, my answer is unanimous and resounding: a resounding NO! If Wyylde is now at the head of the libertine market, it's not without reason. You'll find plenty of enthusiastic testimonials from women who use the network:
Testimonial from a woman user :
"On Wyylde, I discovered a space of freedom and respect where I could explore and fully express my desires."
On Wyylde, you can expect an atmosphere charged with desire and sexual tension at its peak, as these impressive figures show:
5.8 million monthly visitors
565,500 paying members
40% of women among users
85% of French members
These statistics speak for themselves! There's more than enough to please you and share good times in total freedom on Wyylde. So don't hesitate any longer and dive into this vibrant world of libertine pleasures!
Do you Wyylde is a scam ? To this question, my answer is unanimous and resounding: a resounding NO! If Wyylde is now at the head of the libertine market, it's not without reason. You'll find plenty of enthusiastic testimonials from women who use the network:
Feedback from Wyylde users
My experience: Finding your booty
On wyylde I easily find booty calls for every weekend. It's really very simple and practical because here you can really talk directly about what you want and not beat around the bush for hours because a lot of people are here for the same reason as me, so it's much more honest unlike other sites.
by : Jean-Marc, le 22/05/2021 on Perfect
I've been using this site for two years and I've met a lot of people. You can see private parties and club nights and there are very few fake profiles because subscribers are quick to report them. I don't understand the negative opinions below and if you don't create a profile with a well-crafted ad and beautiful photos, it's certain that you won't meet anyone.
5/5 by Jérémie SCHMITT about TrustPilot
Date of experiment: February 21, 2022
My experience: Lovely encounters
My husband and I have met four times via wyylde, and so far we've had nothing but fun.
by : Charlotte, le 20/02/2020 on Perfect
A dating site for adults who want to explore their sexuality together. The community is top-notch and, what's more, the site is regularly improved with a real focus on customer feedback. I think it's a bit complicated for single men, but with our couples section, we have a lot of fun and meet some really nice people.
5/5 by Nahys about TrustPilot
Date of experiment: October 04, 2022
I discovered Wyylde at the beginning of the year - just before confinement. I've had some great encounters and a lot of fun! I also highly recommend it ; )
by chaude lapine on 26/06/2020 on monpetitdate
At Wyylde, we are proud of our diverse libertine community protected against fake profiles.
It's true that on dating and swinger sites, fake profiles can be a real scourge, often poorly managed by moderators. But at Wyylde, we're writing a different story for the enjoyment of libertines and swingers.
A varied libertine community protected against fake profiles
Our platform contains very few fake profiles, thanks to rigorous moderation by the Wyylde team.
Our community is very diverse, so you'll find people of all ages, social categories and sexual orientations (Gay, Trans, Bi, LGBT...).
In terms of quality and quantity, Wyylde has nothing to envy from other sites ! We strive to provide a safe and diverse space for each member to develop to their full potential.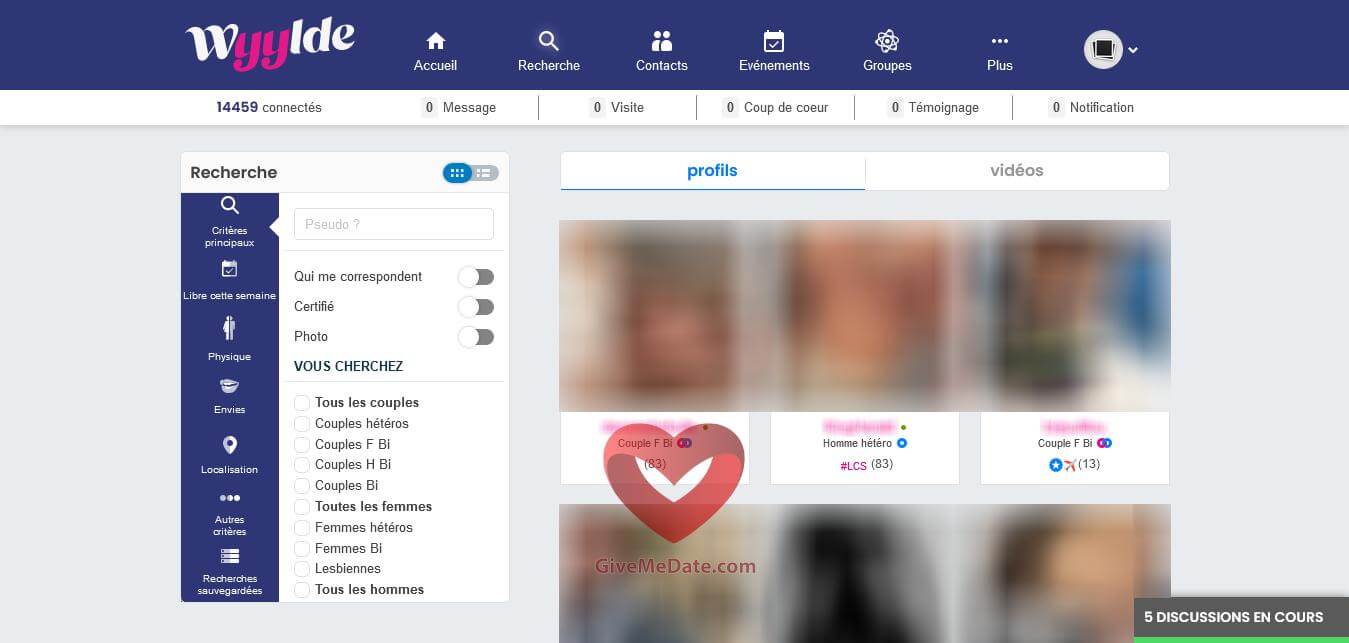 But do you know what's most precious to me? It's the sense of security I feel on Wyylde. It's a place where I'm never never have to worry about the authenticity of profiles.
You can also opt for certification of your Wyylde accountA guarantee of legitimacy that reinforces your credibility with other libertines!
And to top it all off, you might even come across some porn industry celebritiessuch as Anna Polina, ZavaTrash, LittleAngel84, Ava Moore...
In short, Wyylde is a platform that combines pleasure, security and reliability for a truly unique libertine experience!
Wyylde's alternatives and competitors :
Jacquie et Michel Date: it needs no introduction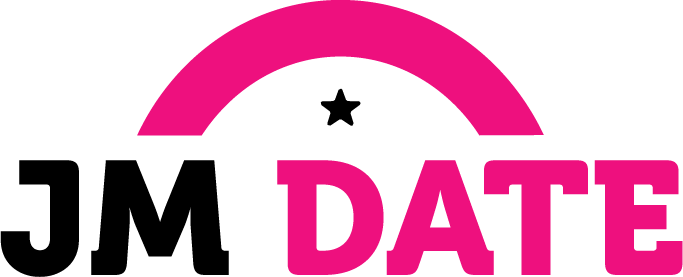 J&M Date is truly positioned as a direct competitor to Wyylde, thanks to a reputation that is already well established. Here are a few impressive statistics to prove it:
Over 6 million visits per month
1.3 million registered members
40% of female members
However, J&M Date still has some way to go in certain respects. Unfortunately, they don't offer a mobile app, and there's a certain lack of detail in the profiles.
That said, you'll find essential features such as chat and webcam, rigorous moderation of fake profiles, a no-obligation trial offer and a very affordable weekly subscription of just €2.


Nouslibertins: an expert in the field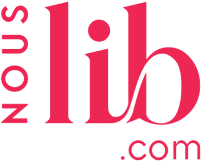 As a site dedicated to swingers and mixers, Nouslibertins offers a free registration to let you test our services before committing to a subscription.
With an active community including 2,000,000 libertinesthe site offers innovative functionalities such as the Speed Sex DatingA truly interesting and innovative approach to libertine encounters.
What's more, NousLibertins is perfectly optimized for your phone and tablet, allowing you to experience your freedom wherever you are. So what are you waiting for? Register with Nouslib and discover a new way of experiencing libertinism!
Place libertine: a good alternative


Place Libertine has established itself as a serious competitor to Wyylde thanks to its dynamism :
Over 2 million registered members
Over 70,000 connections per day
Over 200 partner clubs/saunas
This site has all the classic features you'd expect, and more. There's chat for easy conversation, Live Cam exhibitions to spice up the experience, internal messaging to keep in touch, and certified profiles with photos/videos to assure you of members' authenticity. What's more, their geolocation search system helps you find libertines near you... and it's all waiting for you at Place Libertine!
BeSexy: higher price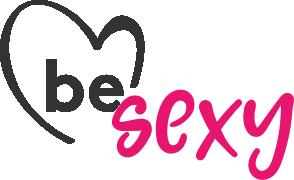 Launched in 2023 by Geneva-based Global Digital Média, BeSexy has quickly established itself as a leader in the libertine world. Reaching over a million membersThis dating portal is designed for those seeking sensual adventures, libertines or naughty dates in France. Its ease of use and dedication to an excellent user experience make it a favorite drop-off point for those looking to spice up their intimate lives. :
More than a million of active members
Created by a a reputable and 100% reliable company
Reaches an audience international
In short, BeSexy may be an alternative, but for the moment it doesn't overshadow Wyylde...
Wyylde's little bonuses
Wyylde stands out with its innovative, modern aesthetic. It offers a refreshingly young and dynamic experience, which you can discover both on their online platform and through their exciting magazine, "Wyylde Le Mag.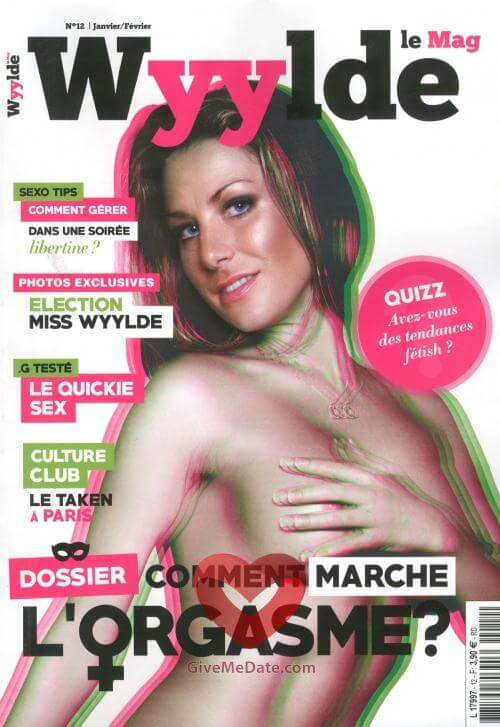 Their universal communication strategy, with a touch of hard-hitting humor, is particularly effective. A fine example is their following advertising campaign:
(link: https://www.youtube.com/watch?v=Y663elh_Pm4)
In addition, a few years ago Wyylde called on our famous French Institute of Public Opinion (IFOP) to conduct an intriguing survey: "Tell me who you vote for, and I'll tell you how you make love". It's a serious study that really deserves your attention!
And before I finish, I'd like to remind you that the spelling of the platform's name is often misspelled. Remember that WyyldeWyylde, which means "wild" in English, is spelled with two Ys. Not to be confused with Wyyldle, Wyyld, Wyllde, Wwylde or Wyddle.
Consider this a friendly reminder to help you make the most of your experience on Wyylde !




Follow Wyylde on social networks:
Recap of Wyylde, the #1 network for libertarianism


Wyylde is a platform with immense potential, but I think its true strength will be revealed over time, especially if they continue their work developing the features that the libertine community values so highly.
If you'd like to know more, please contact us via our contact page or by leaving a comment directly below this article. We look forward to hearing from you.
Here are some useful links for you:
Wyylde Charter
FAQ & Help
Contact Wyylde by e-mail for a problem on the site
Wyylde contact details - Mail: [email protected] and Telephone: 01 40 89 34 25


Frequently asked questions
Features and tips
Can Wyylde be installed on a cell phone?
Unfortunately, they don't currently have a mobile app, so you won't find Wyylde in your usual app stores.
However, the good news is that whether you have an iPhone, Android or any other smartphone, you can access the mobile version of Wyylde.
Is it possible to find someone on Wyylde without registering?
Wyylde maintains rigorous discretion regarding its USER INFORMATION. This means that you will not be able to access user profiles unless you are registered on this libertine platform.
However, don't forget thatregistration on the site is completely free of charge. Plus, with our promotional code LANTyou benefit from free trial weekYou'll find all you need to discover and find what you're looking for on the platform.
How do I report a member on Wyylde?
Whether on the member's profile, in chat or messaging, you can click on "Report". This action will inform Wyylde that the member concerned is behaving inappropriately on their platform.
Where can I find Wyylde promo codes?
You can find coupon codes on the official website by subscribing to their newsletter. newsletteror by searching on specialized sites in promotional codes and discounts.
How do I use Wyylde's webcam chat?
Live-show functionality is available for all your naughty webcam sessions. You can invite the selected member(s) directly from this interface.
How do I meet a woman on Wyylde?
Women and dating sites... a complicated duo, and Wyylde is no exception!
The association between women and dating sites can be complex, and Wyylde is no exception!
Unfortunately, women receive a large number of messages due to their high demand. Fortunately, there are a few tips to help you stand out from the crowd!
First of all, try to avoid overly banal approaches: a message like "Hello, how are you?" will easily blend into the mass of generic messages sent by all users. So don't hesitate to be a little daring: a touch of humor and a few references specific to the lady's profile could be greatly appreciated.
Of course, once you've made contact, there's no need to beat around the bush for days sharing all your stories. Be respectful, and above all, accept a possible refusal. If someone politely says "No", respect their choice and continue your search. Maybe they'll come back to you later - who knows!
How do I post a photo on Wyylde?
You have two options:
- Go to the Wyylde main page (where the News Feed appears) and select the "Add media" option at the top of the page.
- Access your profile, click on "Edit my profile", then on "Photos", go to the "Photos" tab and click on the "Add photos" option.
A little tip: you can keep certain photos "Secret/Private" by selecting the corresponding option.
Cow do I send a Wyylde photo to another member?
You're probably familiar with Facebook Messenger, and well, Wyylde works the same way: you simply go to your conversation and choose the "Images" tab.
What do "#LCS" and "#LSW" mean on Wyylde?
These expressions stand for "Libre Ce Soir" and "Libre sur Wyylde" respectively. They are used to signal to other libertine users that you are free and ready to interact.
My Account
How do I unsubscribe from Wyylde?
1. Log in to your account as described above and remain in the "Settings" tab.
2. Select "General" from the menu.
3. Click on the "Delete my account" or "Delete" button.
4. Enter your username, password and the reason why you wish to close your Wyylde account.
5. Confirm your decision. You have now completed the Wyylde unsubscription process.
How do I delete my Wyylde account?
For the desktop version of Wyylde :
- Go to the "Settings" menu by clicking on the arrow at the top right of the site.
- Select the "Delete my account" option at the bottom of the page.
For the mobile version :
- Go to "Settings" > "General".
- Then press "Delete".
How do I connect to Wyylde?
To access Wyylde from a mobile device or computer, please follow these steps:
- Go to the Wyylde main page
- Select the "Connect" option
- Enter your Username and Password
- Press the "Connect" button
Subscription and payments
Do I need a credit card to register on Wyylde?
It's free to sign up, and later you can take out a subscription without necessarily using a credit card. Various options are available:
Payment with a prepaid card :
You can pay with a prepaid card. We strongly recommend that you contact our customer service department for more information on the types of card accepted.
Payment by credit card
If you wish to subscribe by cheque, you can send your payment to Neteck at the address below, enclosing the following items (processing time may vary from 7 to 15 days):
A signed letter explicitly mentioning your pseudonym
The e-mail address associated with your account
Your cheque
To the following address: Customer Service, Société Neteck, 121 rue Edouard Vaillant 92300 Levallois-Perret, France.
IMPORTANT NOTE: Wyylde does not accept checks from abroad.
As soon as your cheque has cleared, your account will be credited to the site.
You can use the following information to pay by bank transfer. Don't forget to mention the e-mail address associated with your pseudonym on the site:
ACCOUNT HOLDER: KOALA
BANK CODE: 10207
COUNTER CODE: 00310
ACCOUNT NUMBER: 21214599599
CLE RIB : 77 Iban : FR76 1020 7003 1021 2145 9959 977
Swift: CCBPFRPPMTG
BANK ADDRESS: BANQUE POPULAIRE RIVE DE PARIS 81 RUE RIQUET 75018 PARIS
Please allow 7 to 15 days for transfers to be credited to Wyylde, depending on how long it takes for the funds to reach us.
For reasons of discretion, all transactions made with Wyylde will be displayed under the name "NETECK-VPC" on your bank statement.
What are the prices of Wyylde subscriptions?
We offer three subscription formulas with rates that vary according to duration:
- One-month subscription for €19.90
- Three-month subscription for €13.30 per month, for a total of €39.90
- 12-month subscription for €8.33 per month, for a total of €99.96 per year
Plus, with our code: LANT, you can get 7 days free.
How do I use a Wyylde coupon code?
There's only one code to remember: LANT. This code gives you a free 7-day trial to discover Wyylde... A great week ahead, and the start of new adventures!
To take advantage of this offer, simply insert this code in the "Promo Code" field when finalizing your payment or when registering.